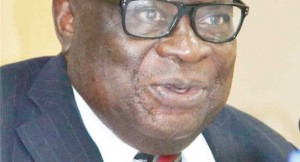 $200 million for energy sector
Finance Minister, Goodall Gondwe, has described his recent trip to the US, where he met officials from the World Bank and the International Monetary Fund (IMF), as a success following a number of deals he has struck with the institutions.
Top on the list are financial resources amounting to over $200 million that the World Bank has pledged to give Malawi to boost the energy sector.
The resources are coming in the form of a 50 percent loan and 50 percent grant.
In an interview with Times Business, Gondwe, highlighted that the development partners have committed to releasing the funds within the next six months.
He said that over $100 million dollars would be channelled towards the construction of Mpatamanga Hydro-electric Power Station along the Shire River, over $70 million dollars would go towards rolling out of solar energy projects whereas another $30 million would go towards an interconnection project between Malawi and Mozambique.
"We went there particularly with the question of energy. There have been a lot of blackouts, as you know, and we wanted to have some support from the World Bank to do something about the problem that we have," Gondwe said.
He indicated that the task was easy as the institutions have prioritised support towards the energy sector on the continent.
"They told us that this will be done as quickly as possible, probably within the next six months or so; they will also supply resources to expand the accessibility of electricity, especially in rural areas. In other words, they will supplement the Malawi Rural Electrification Programme (Marep)," Gondwe said.
He indicated that he was scheduled to meet the Minister of Energy, Mining and Natural Resources to strategise on the earmarked projects and set up paperwork to initiate the process.
(Visited 26 times, 26 visits today)
Latest posts by Vanessa Banda
(see all)