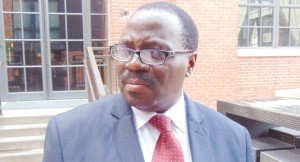 2014 FDI US$950m lower than pledges
The National Statistical Office (NSO) has released data on Foreign Direct Investment (FDI) inflows to Malawi in 2014 which is US$950 million less than what the Malawi Investment and Trade Centre (MITC) announced as commitments for the year.
The NSO data sourced from a Trade Economics website shows that Malawi only attracted FDI amounting to US$694.16 million last year, an increase by US$68.26 million from the previous year.
The figure is, however, sharply different from what the MITC told the media earlier this year that Malawi attracted about US$1.8 billion worth of investment pledges in 2014, a difference of US$950.7 million from NSO's FDI inflows for the year.
Queried on the disparity, MITC chief executive officer, Clement Kumbemba, explained that most of the pledges captured in 2014 were in energy and have not been implemented, hence the disparity.
"If you look at the pledges in the 2014 most of them were in energy sector and for example one project is worth about US$1 billion and investors are still processing their investments," said Kumbemba.
Investment pledges are the proposed plans of investment that are brought to MITC for approval while the FDIs are the actual values deposited in the country to finance projects or recapitalisation of existing operations.
Meanwhile, the Global Opportunity Index ranks Malawi 102 out of 136 countries on costs and conditions for doing business, factors that are critical in a country's attractiveness to FDI.
Malawi's neighbours – Zambia, Mozambique and Tanzania have been ranked variously at 62, 117 and 107 respectively.
Malawi has scored highly on factors such as rule of law at 49 and quality of regulations at 79 but ranked poorly on ease of doing business and economic fundamentals at 127 and 124 respectively, thereby weighing down its overall ranking on the index.
(Visited 12 times, 12 visits today)
Latest posts by Vanessa Banda
(see all)