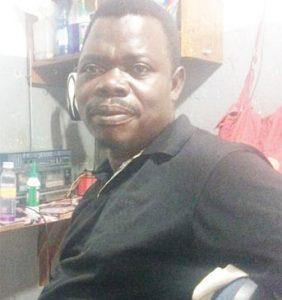 2018, year of darkness | The Times Group
By William Kumwembe:
It is 8:45am on a sunny Saturday in Malawi's commercial capital, Blantyre. Most businesses are at a standstill.
Thirty-six-year-old Jossam Aubi is hopelessly slumping in a cane chair on the veranda of his barber shop at Kamba, a hub of business in the area.
He has been here for almost an hour, sending back customers one after another.
"There is no power supply. Come back after noon, probably," Aubi politely tells another customer, the tenth in a roll.
He has already lost K10,000 (approximately $13.75) worth of business.
Ironically, he is surfing through one of the two national weekly newspapers with a load-shading centre-spread schedule, suggesting that power would only come back in five hours.
Just four kilometres from his barber shop at Zingwangwa market, Shafi Sailesi' barbershop is up and running, but at a cost.
He is operating on a solar panel and an invetor, but he says he is yet to recover the investment he made and now operating in losses.
Aubi and Sailesi are a fraction of thousands of Malawi's small scale business operators greatly affected by persistent power outages that have crippled the local economy.
In 2018, Malawi has failed to sustain gains made in 2017 on improving the business environment, slipping by one place on the World Bank Doing Business Index.
The country has moved to position 111 from 110 out of 190 economies with an overall score of 59.59 on the distance to frontier yardstick.
Last year, Malawi was the third most improved country in Africa on the index, moving up 23 steps from 133 the previous year to 110 out of 190 economies.
While the World Bank says Malawi's slip is not a reflection of poor performance but relatively better shows by other global economies, commentators doubt the feasibility of the national energy sector reforms, championed by the Malawi government.
"There is a lot that needs to be done if the country is to attain sustainable development growth. Systematic energy sector reforms cannot be omitted from our to do list," says Gilbert Kachamba, an economic commentator and Dean of Social Sciences at the Catholic University.
In Malawi, where less than 12 percent of the population has access to electricity, the lack of reliable power supply is a major constraint to business and economic growth.
Malawian firms consistently cite weakness in the electricity sector as one of the major obstacles to doing business.
When power cuts out, big firms must either shut down or increase the cost of production by using fuel generators.
Indeed, the buzz of the generators is a common background noise in businesses and hotels in Lilongwe, the country's capital.
Malawi's situation is not unique. In sub-Saharan Africa, approximately 600 million people — two-thirds of the population — live without electricity.
Inadequate, unreliable, and unequal access to power drives up the cost of business, hinders investment, and limits job opportunities, particularly for the poor.
Generation capacity had gone down in Malawi by about 19.3 percent at the beginning of September 2018, as the country is only able to generate three quarters of its capacity.
The Energy Generation Company (Egenco) is not able to generate power to its maximum capacity due to dwindling water levels in Lake Malawi as hydro-power remains Malawi's major source of electricity.
The current situation forced State-owned and sole electricity supplier, the Electricity Supply Corporation of Malawi (Escom) to effect countrywide load-shading of close to nine hours of blackouts for residential areas.
Escom is still struggling to commission the use of renewable energy sources like solar in the country, according to a paper it presented recently to regulator, the Malawi Energy Regulatory Authority (Mera).
Over 140 megawatts of power are to be added to the national grid through the use of solar and other sources supplied by Independent Power Producers (IPP).
According to Escom, this is one of the short-term mitigation measures it is implementing against the prevailing power crisis.
Building a strong power sector in the country would require continued commitment to action and accountability by government and its partners, an official from Millennium Challenge Corporation (MCC), a United States-funded energy revitalisation programme, advised.
In a recent interview, MCC Practice Lead and acting Senior Director on energy, Samuel Kwon, said the ball is in the country's court to build on progress registered in the power sector through continued implementation of the five-year $350.7 million (K257 billion) Malawi Power Compact.
The financially struggling Escom wanted a 60 percent four-year base electricity tariff increase between 2018 and 2022 to make electricity prices cost-reflective, and use the proceeds for renewable energy generation.
Mera rejected the tariff increase application and, instead, reduced it to 31.8 percent spread over four years with 20 percent effective October 1 2018.
Escom Chief Executive Officer, Alexon Chiwaya, says some proposed investments aimed at upgrading the electricity supply and investing in alternative renewable energy in the country were ruled out.
Escom has introduced a life-line tariff in its new tariff structure to cater for low income households to access electricity at lower rates while reducing the subsidy for other sections of the consumers.
While debate rages over the source of the funds for alternative energy, hope Aubi, Sailesi and thousands-other small-scale business operators is that one day they would be on full-scale production, making the most of business.
For the meantime, their fate is in the hands of authorities
Latest posts by Vanessa Banda
(see all)