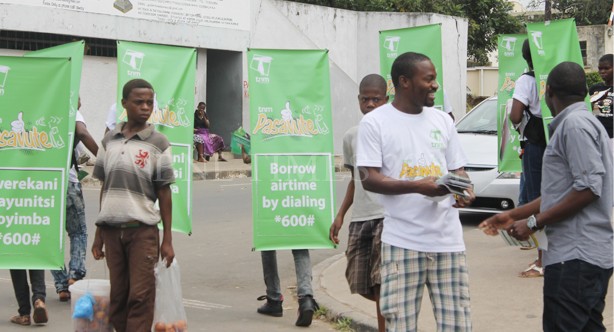 25.8 million requests serviced by Pasavute
TNM Pasavute, an offering available from Telekom Networks, has serviced more than 25.8 million airtime advance requests less than one year after it was launched, officials say.
IT Web Africa last month reported that 201,000 requests for airtime advance are being received and processed through the service in a single day and TNM has since confirmed the development.
Pasavute allows TNM customers to buy talk time in advance and pay the face value of the airtime voucher at a later stage. Subscribers can purchase one advance airtime voucher at a time while they are charged a nominal service fee per airtime voucher purchased.
TNM Manager of Public Relations and Sponsorship Limbani Nsapato said the support from subscribers is an endorsement that Pasavute responds directly to a problem faced by Malawians on a daily basis.
He said the figures as quoted by IT Web Africa are correct.
"By August this year, 20 million airtime advance requests were serviced and the figure has risen to 25.8 million September," said Nsapato.
He said Pasavute makes it possible for subscribers to stay connected when they need it the most, setting TNM apart as a network that takes care of its customers in times of need.
He said the response signifies the fact that the service has brought great convenience to TNM subscribers.
The airtime purchased through Pasavute can be used for any service, including sharing of airtime to another customer via Me2U.
Latest posts by Vanessa Banda
(see all)