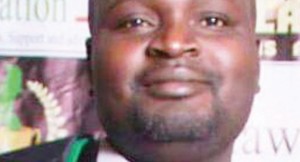 The Malawi delegation that was in London, United Kingdom last week ahead of the Global African Investment Summit in December managed to meet representatives of over 25 companies which are interested in investing in Malawi.
President Arthur Peter Mutharika is expected to attend the summit which will be held in London between December 1 and 2 this year.
The investors are, however, expected to travel to Malawi in September to present their heads of agreements to the technical ministries in the country.
The delegation comprised several key Malawi government officials, including Minister of Trade and Industry, Joseph Mwanamvekha, and Malawi Investment and Trade Centre (MITC) chief executive officer, Clement Kumbemba.
Second secretary for press and protocol at the Malawi High Commission in London, Kondwani Munthali, says the delegation met prospective investors from various countries, including the UK, Germany, the United States, Singapore, Latin America and China, amongst others.
The mission was aimed at getting an understanding of investor requirements ahead of the summit will be held in London on the 1 – 2 December 2015.
A statement from the high commission quotes Mwanamvekha as stating that the foreign investors have shown an overwhelming expression of interest in Malawi across key industry sectors that been identified by the government as having potential for driving socio-economic growth and inclusive development.
These sectors, according to Mwanamvekha, include infrastructure, agro-business, agriculture, mining, ICT and importantly power.
"We look forward to welcoming these investors to Malawi in September," said Mwanamvekha.
On his part, Kumbemba said Malawi offers what investors want – which is the political will from the president to ensure that investments are safe, above-average investment returns, a strong and hard-working labour force, a rich natural and mineral resource base and unexploited mineral deposits, a well-enforced legal system that is based on English law and, most importantly, political stability.
"Malawi is one of the very few African countries that have never had a civil war," said Kumbemba.
The London meetings were facilitated by the Global African Investment Summit as part of its initiatives to bring together investors and African governments to present their investment projects.
"The government of Malawi's efforts to uplift the country and its citizens by understanding investor's needs and how they can best meet those needs is highly commendable," the statement quotes head of the summit, Paul Sinclair.
Malawi is a signatory to the International Convention for Settlement of Investment Disputes and Multilateral Investment Guarantee Agency (MIGA), a World Bank institution, and is party to a number of regional and international trade agreements that provide benefits to new and existing investors.
The country's stable economic and political climate also provides an enabling environment for private sector investment.
(Visited 25 times, 25 visits today)
Latest posts by Vanessa Banda
(see all)