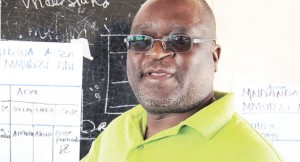 34 cooperatives trained in new business models
At least 34 cooperatives from all the districts in the country are expected to start using health and nutrition business models following training conducted by the Community Savings and Investment Promotion (Comsip) with funding from the World Bank.
In addition to being business enterprises, the models are also expected to help the cooperatives to promote health and nutrition among their members, said Comsip chief executive officer, Tenneson Gondwe.
He was speaking in Mponela, Dowa where representatives of Comsip cooperatives were trained on the new models.
"Promoters have been identified from cooperatives across the country who are going to be lead persons in promoting nutrition and health among their cooperatives," he said.
He said a total of 56 promoters have been trained on how to undertake the promotion of nutrition and health in their cooperatives.
"With this venture, we are trying to come up with a nutrition and health initiative using a business model where members will have to pay if they want some assistance in promoting their nutrition and health," explained Gondwe.
The training, said Gondwe, followed a baseline survey that interrogated participants' willingness to pay for the services that will be provided and that in most of the responses, members expressed willingness to pay for the services.
"As such we are using business enterprises where after the training; each cooperative will come up with micro enterprises to undertake nutrition and health services. Comsip will support them with a grant for that," he said.
The grant will run as a revolving fund at cooperative level so that everybody who want to improve their nutrition and health status will borrow for a particular activity and pay back to the cooperative, said Gondwe.
One of the promoters f r o m Msambainsa Cooperative in Zomba, Marion Mponda, said the models will help improve nutrition and health among members.
Her counterpart from Doroba Cooperatives in Mzuzu, Rose Kamanga, said members will get loans to do small businesses and use the profits for their nutrition and health needs.
(Visited 12 times, 12 visits today)
Latest posts by Vanessa Banda
(see all)