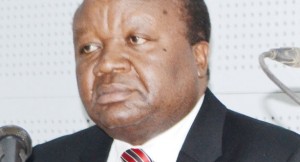 5-year strategic plan for Nocma
The National Oil Company of Malawi (Nocma) Limited board of directors has approved the company's strategic plan for the period 2015 to 2019.
Nocma board chairperson, George Mkondiwa, announced the approval during a staff orientation workshop in Mangochi over the weekend which followed a board meeting where the approval for the strategic plan was made.
Mkondiwa, who is also chief secretary to the public service, said it was imperative for the company to be guided by a clear vision as a prerequisite for making better business decisions.
"It is important to look ahead, plan and envision the future not only in corporate affairs but in our personal lives as well," said Mkondiwa
He impressed upon the company to ensure good organisational governance, s ay ing Nocma has an important mandate to achieve.
"If well managed, the company has the potential to contribute significantly to the socio-economic development of the country. The opposite is also true: poor management can lead to the deterioration of Malawians' living standards," said Mkondiwa.
The approval of the strategic plan comes at a time the company is expected to commission Malawi's Strategic Fuel Reserve facilities constructed to provide a 60 day fuel cover.
The facilities will be managed by Nocma to cushion the country from fuel supply challenges that may arise due to the country being landlocked as well as foreign exchange unavailability.
The Strategic Plan, amongst others, provides a framework for enabling Nocma execute its mandate of ensuring the security of liquid fuel supply in Malawi, promoting competition in the distribution and marketing of the commodity and ensuring that oil and gas exploration activities support Malawi's development agenda.
(Visited 15 times, 15 visits today)
Latest posts by Vanessa Banda
(see all)