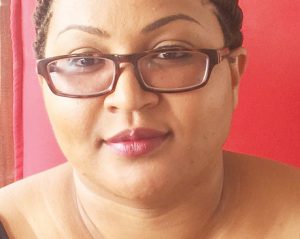 A story of firsts | The Times Group
Last week, Times Group launched an e-version of its newspapers, E-Times, the first of its kind on the local market. E-Times completes the media convergence that the group embarked on four years ago, when it established the first privately-owned television station in the history of this nation. GRACE THIPA engaged the group's Commercial Manager, CHIMWEMWE SAMBO, on the significance of this development and what it means to Times Group customers and clients. Exerpts;
On Friday last week, you launched the e-edition of Times Group newspapers. What is the significance of this development?
As a company, we are very excited to be able to offer another first to our readers and advertisers. There is a paperless global initiative and we are proud to be a part of that. This development is another milestone in the history of the company.
In what format will the e-newspaper be available? And what are the subscription options?
The paper has an intuitive user interface running on html 5 format and has the same page-flipping experience of the hard copy. With a light data appetite, the paper is conveniently accessible on smartphones, tablets, desktops and laptops,
The subscriber can choose a seven-day, monthly or annual subscription. Subscription is going at an affordable K300/per day, which is half the price of the hardcopy paper and, in the case of our renowned Malawi News that is less than half price.
What has it taken to get here?
It has taken a lot of research, listening to our customers, drawing insights and building resilient infrastructure.
We are driven by the consumption habits of our stakeholders and place their current and future needs first. We always think of how best we can serve readers and advertisers. A lot of commitment to providing value adding solutions to our clients' needs has seen us moving an extra mile to offer value to our stakeholders
What does this mean for your readers?
For our readers, this is a breakthrough. No more geographical and timing barriers to access their favourite newspapers. In all corners of Malawi and across the world, one can access their copy of the paper without leaving the comfort of their homes or office. From Chitipa to Nsanje, one will read the newspaper as early as midnight. E-Times offers easy accessibility, convenience, portability, affordability, easy archiving/ storage and an opportunity to be a part of the paperless initiative and save the environment. All these come without losing the experience of flipping through your newspaper.
How will advertisers benefit?
Our advertisers derive value from reach maximisation and efficiencies. The E-Times achieves and exceeds both. By easing accessibility for our readers and potential readers, our advertisers are guaranteed growth in exposure for their communications (adverts) placed in our newspapers. These can be seen by a reader accessing our paper anywhere in the world. For now, advertisers will benefit from the combined reach of the thousands of copies we physically distribute and the ones being electronically distributed.
It terms of availability, when should your clients expect to access the e-newspaper?
This is a festive season gift. We want our readers to start the new year with a new exciting experience. Immediately, we invite our readers and advertisers to connect with the future on www.times.mw/e-edition.
Once a client has subscribed they will access the paper immediately. The paper will continue to be available to them as long as their subscription remains active and they can access it at any time. They will be able to access the next day's paper immediately after midnight.
What does this say about how the Times Group has evolved over the years?
Times Group has always been a leader in the industry. We have moved from just being the oldest print media house to being the biggest and most innovative media house in both the print and electronic platforms. This is driven by the dynamics of stakeholder needs; the technological and behavioural changes in the industry.
What should your clients expect going ahead?
'Leading is our way of life' is the philosophy of the group. Clients should expect a lot of innovation in the quest of unparalleled service delivery and media excellence.
Additional comments
We thank our esteemed readers, viewers, listeners and advertisers. We wish them a Merry Christmas and a happy New Year.
Latest posts by Vanessa Banda
(see all)