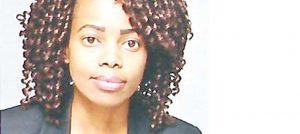 ACCA launches module to promote ethical conduct
The Association of Chartered Certified Accountants (ACCA) has launched a new programme to impart ethical and professional skills in students studying for an accounting qualification with the institution.
Head of ACCA in Malawi, Alinane Khonje, said ethics form an integral part of any ACCA qualification such that the new module has been developed to help students to apply ethical and professional behaviour in real-world work situations.
"The module is a culmination of efforts from teams across ACCA who have collaborated to understand what professional and ethical skills accountants of the future would need.
"Professional accountants need to demonstrate that they understand and can apply ethical and professional behaviour in real-world work situations. They must be capable of doing this in broader and more complex scenarios where integration of technical and professional skills is key," she said.
Khonje further said the module is divided into seven units, with each having a series of assessments.
"Unit seven is a final assessment and students will get a dashboard of their performance in that unit and a transcript and certificate on successful completion of the assessment. A syllabus for the module is also available," she said.
Delivery of the module is expected to take approximately 20 hours.
"To ensure students fully benefit and develop the skills the module provides, we contacted employers for their input. The new module will assess a wide range of professional qualities essential to the workplace, including communication, commercial acumen, innovation, analysis and evaluation skills.
"By introducing our students to the full spectrum of advanced ethical and professional skills and exposing them to realistic business situations, we are doing everything we can to make them credible in the workplace," Khonje said.
She said ACCA is working on various innovations to offer students a more practical feel of challenges in the field of work and how to tackle them professionally
(Visited 21 times, 21 visits today)
Latest posts by Vanessa Banda
(see all)