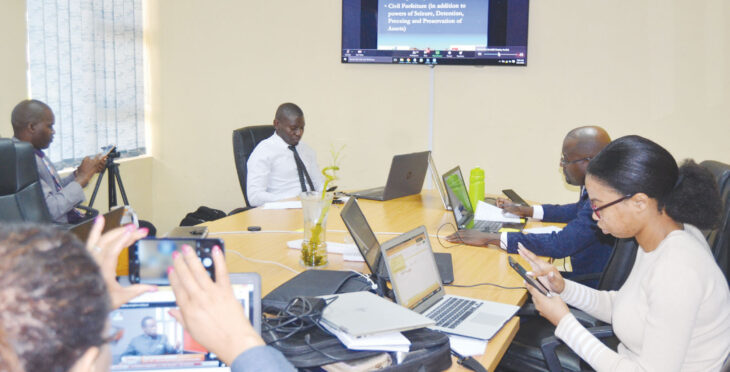 Accountants drilled on upholding ethics
SESSION IN PROGRESS – Accountants interact with presenters online
Trading and consultancy firm, Sycamore Consult has partnered the Institute of Chartered Accountants in Malawi (Icam) in hosting free virtual conferences for accountants which is focusing on equipping them on ethical values in line of duty.
The first online conference was hosted by the two entities on Thursday where over 200 accountants participated.
In an interview Icam Marketing and Public Relations Manager, Patrick Achitabwino, said the initiative was essential as professionals that are not ethical in their work may affect operations.
"The biggest challenge of being unethical is that whatever you do will have a big impact on others," Achitabwino said.
Sycamore Consult Business Development Manager, Mwai Makwakwa, said the conference was a continuation of a series of planned online conferences under the theme 'Unwavering and Unshaken in the midst of Ethical Decay'.
"Temptation is always high in this profession because these are the people that are always handling institution finances, there are also other fields such as procurement and other departments but we can agree that accounting is a very fragile field.
"This is only a starting point and we will engage other professional fields as well," Makwakwa said.
Let us know what you think of this update and remember to add us on our facebook and follow us on our twitter. Make sure to come back daily for more Malawi business news updates.
Quick Links: Malawi Radio Station Frequencies | Where To Eat In Malawi | Download Business eBooks | Ten Signs You Are An Entrepreneur | What is a Managing Director?
Today's top business story: Top Commercial Banks In Malawi
Source Link
Latest posts by Vanessa Banda
(see all)