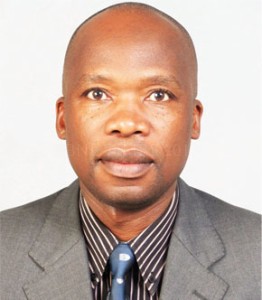 'Accountants not to blame on cashgate'
As Malawi continues to take stock of the effects of cashgate scandal which saw billions of money siphoned from government coffers, an economic commentator has disputed claims that the situation reflects declining moral values among accountants in the country.
The analyst, principal of the Malawi College of Accountancy Agrippah Phiri, argues that professional accountants carry out their duties with trust and integrity because they are bound by the elements of ethics and professionalism, attributes, he says, were lacking in those involved in the cashgate scandal.
"There are very few professional accountants employed in the public service, which means that a number of roles which should be performed by qualified people are being done by unqualified people.
"In the first instance, these people lack some necessary skills to adequately execute their duties. Secondly, they may not see anything wrong in participating in unethical behavior, or if they do, they are not worried about censure, as they do not belong to a professional accountancy body," he said in an interview.
Phiri further noted that the financial scam was as a result of some individuals, who abused the system because they had access to it.
"The government payment system Ifmis is a system which should have controls whereby someone originates a transaction, someone checks it and someone approves it. As far as I am aware, the cases in cashgate did not go through those processes.
"Government should strengthen Ifmis so that no single person should be able to originate and conclude a transaction," he said.
Phiri has also urged companies in the country to engage the services of professional accountants if they are to secure their investments. "Malawi has a lot of professionally qualified accountants. And it is sad that some organisations are shying away from employing professional accountants on account that they are expensive. Those companies lose a lot of money because if you have a qualified person looking after your accounts, they will help you submit the proper tax returns, they will do proper costing and give you management information to make quick decisions," he says.
Latest posts by Vanessa Banda
(see all)