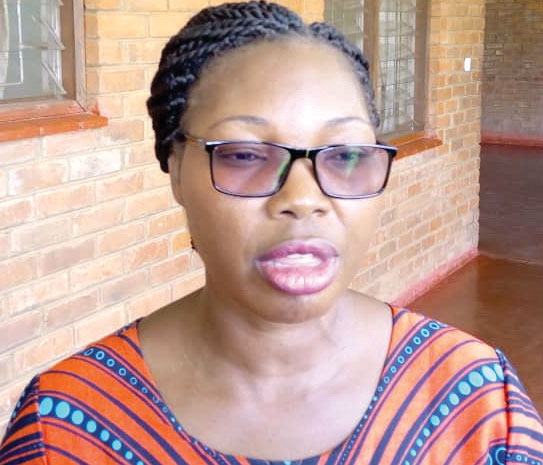 Admarc to start buying maize April
Joseph Mwanamvekha
Agriculture Development and Marketing Corporation (Admarc) Monday said it will start buying maize in the first week of April.
This will be the first time in many years Admarc will go onto the market in the first-half of the year to buy maize.
Speaking in Lilongwe during a 2020-2021 Crop Purchases Pre-market ing Sensitisation Session, Admarc spokesperson, Agnes Ndovie, said the state-owned grain marketer is targeting to buy 600,000 metric tonnes of maize this year.
Ndovie said her institution is waiting for the Ministry of Agriculture to announce farm gate prices for this year.
She said it is crucial that members of staff adhere to set standards in as far as buying of the produce is concerned.
"As a company, we have our own standards in the areas of customer services, handling of the produce and many other areas.
"We would like our staff members to be aware of the standards so that they serve the customer effectively," Ndovie said.
She warned the staff members against tampering with weighing scales when buying the grain from customers.
According to Ndovie, Admarc will also buy other crops such as beans, soya beans, groundnuts, cotton and other crops.
Over the years, Admarc has justified its delayed going on to the market, saying maize has very high moisture content immediately after harvest.
But Ndovie said Admarc is planning to purchase grain driers.
Speaking when he delivered the mid-year budget statement, Finance Minister, Joseph Mwanamvekha, said the government has set aside K9.2 billion to allow Admarc to buy maize from growers this year.
"Resources for maize purchase have been maintained at K10 billion of which K3.0 billion was spent during the first-half. A total of K9.2 billion has been earmarked for maize purchase during the second-half comprising K7 billion budget balance and K2.2 billion realised from Admarc maize sales. These funds will be used to start early purchasing of maize from smallholder farmers.
"Going forward the government will promote structured markets through commodity exchanges, warehousing systems and establishment of cooperatives," Mwanamvekha said.
He added that the government through ministries responsible for Finance, Agriculture and Trade has put in place mechanisms to curb pilferage and illegal exportation of the country's farm produce including maize and pulses.
Let us know what you think of this update and remember to add us on our facebook and follow us on our twitter. Make sure to come back daily for more Malawi business news updates.
Quick Links: Malawi Radio Station Frequencies | Where To Eat In Malawi | Download Business eBooks | Ten Signs You Are An Entrepreneur | What is a Managing Director?
Today's top business story: Top Commercial Banks In Malawi
Source Link
Latest posts by Vanessa Banda
(see all)