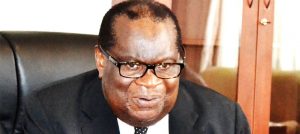 AfDB projects 5.6% GDP growth in 2019
By Taonga Sabola:
The African Development Bank (AfDB) says it expects the local economy to accelerate by 5.6 percent in 2019/20.
The bank makes the observation in its 2019 Africa Economic Outlook released last week.
But Finance Minister Goodall Gondwe has said the country could even achieve 7 percent growth this year.
The 2019 GDP growth projection by AfDB is 1.9 percentage points higher than the 3.7 percent forecast for 2018.
It, however, remains 0.4 percentage points shy of the six percent growth needed to maintain the country's poverty levels.
The outlook says GDP growth will be driven by agricultural improvements, stable macroeconomic fundamentals, the recovery in global commodity prices, and continued foreign direct investment inflows.
AfDB says, due to high dependence on rain-fed agriculture, weather – related shocks are key risks to export commodities such as tea, tobacco, and other products.
Real GDP growth was estimated at 3.7 percent in 2018, down from 5.1 percent in 2016/17, largely affected by the long dry spell in the first half of 2018 and fall armyworm infestation which reduced maize output.
"A number of government initiatives aim at more resilient growth. To strengthen the industrial base, constrained by inadequate energy and water supplies, a feasibility study was completed in 2017 for the Kholombidzo Hydropower Generation Project, which will increase the country's electricity generation capacity," reads part of the outlook.
Recognising that agricultural performance continues to be hampered by adverse weather shocks, the government of Malawi launched the National Agricultural Policy 2016 to increase production and the National Irrigation Policy 2016 to support irrigation, agricultural diversification and value addition.
Slow GDP growth has resulted in poverty remaining at 51.5 percent in 2017, up from 50.4 percent in 2010.
Speaking during the launch of National Switch Operationalisation, Microfinance Institution Hub and Malawi Stock Exchange Automation, Gondwe said he is confident the country could achieve astronomic growth of around seven percent this year.
Gondwe said a number of elements, including the weather, appear to be in the country's favour, which could result in improved agriculture production.
Latest posts by Vanessa Banda
(see all)