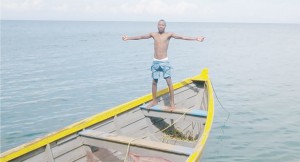 AfDB to fund Liwonde, Mangochi road project
There is some light at the end of tunnel on the Liwonde-Mangochi road as government it has secured funding from the African Development Bank (AfDB) for the rehabilitation of the road.
The development will come as a major boost to the tourism industry which has for years complained about the poor state of the road to Malawi's biggest tourism attraction, Lake Malawi.
Both Roads Authority chief executive officer, Trevor Hiwa, and Minister of Transport, Francis Kasaila, have confirmed the development, saying the project will start before the end of this year at a cost of US$60 million and will see a complete rehabilitation of the M10 road from Mangochi Turn Off to Mangochi boma.
Hiwa said the authority is currently procuring a contractor and expects the company to be on site by November.
"The contractor will now take care of whatever challenges will happen, because once we hand over a project for construction, we pull out our maintenance team," said Hiwa.
On his part, Kasaila said resources for the project are already available and that what remains is just completion of the procurement process.
"The African Development Bank is currently evaluating the process. The moment the bank gives us a go ahead, we will be able to issue out some bidding documents which are ready now," said Kasaila.
He said the bidding documents should be ready for evaluation within the next 40 to 60 days and that the target is for the contractors to be on sites before the end of 2015.
The road, which drives to the major tourist attraction area in the country, has for the past years been in poor state.
(Visited 20 times, 20 visits today)
Latest posts by Vanessa Banda
(see all)