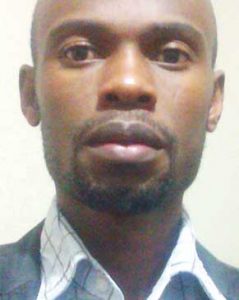 Afes for clean cookstoves | The Times Group
Action for Environmental Sustainability (Afes), a local non-governmental organisation, has partnered with the Canadian High Commission to empower women, through the use of Chitetezo Mbaula, to fight the effects of environmental degradation.
Afes is implementing various initiatives in the country to address root causes of poverty and environmental degradation while the Canadian High Commission is funding the project through its Canadian fund for local initiatives.
The organisation believes that sustainable fuel supply is essential for food security and that the use of the improved stoves, with their higher energy efficiency, Chitetezo Mbaula may reduce pressure on wood energy, the risk of fuel wood scarcity and forest degradation.
According Afes Executive Director, Daniel Mwakameka, the project intends to promote the use of Chitetezo Mbaula among 400 families living around the Misuku Hills.
It is anticipated that the project will create employment for 60 women, who will be engaged in the production of the Chitetezo Mbaula and, will also be trained to work as ambassadors in promoting the use of the stove around Misuku.
"Through the project, we also target to raise awareness on the advantages and opportunities of using improved stoves and the risks associated with current cooking methods.
"More effective cooking sterilises the water, which is often unsafe and a vector of disease. Improved stoves such as Chitetezo Mbaula may achieve higher energy efficiency and thus reduce household bills, since the purchase of fuel wood or charcoal is a heavy item of expenditure for the poorest households," he said.
Mwakameka further said his organisation considers it critical to help people living around Misuku Hills to adapt and shift to less polluting and low-consumption cooking methods.
"Fuel wood is an issue closely connected to the question of development, therefore, it would be unthinkable to deprive people of Misuku Hills one stroke of their sole means of cooking, but they do need to be helped to adapt to scarcity. Traditional cooking methods have a heavy cost on the environment and health of families in the area.
"Traditional practices for using wood and open fire on three stones or traditional hearth gives off highly polluting smoke. The World Health Organisation estimates African child deaths due to poor use of fuel wood at more than 350,000 a year," Mwakameka said.
(Visited 14 times, 14 visits today)
Latest posts by Vanessa Banda
(see all)