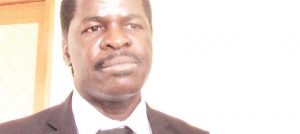 African continental FTA negotiations: The end game
At their last summit, this July, the African presidents re-iterated their determination to launch the Continental Free Trade Area (CFTA) by December 2017. They directed that negotiations including on goods and services be completed this year.
The apparent grounds for this optimism are that modalities for negotiating goods and services have so far been agreed and adopted, and a draft text for the CFTA Agreement has been produced and put on the table for negotiation. With these modalities and draft text, some believe the job is almost done, and two or three negotiation sessions before the end of this year will do, and the CFTA can be launched.
Stakes are high. If the CFTA is not launched this year, Africa will be the laughing stalk of the world, for failing to meet the deadline of 2017 set in 2012. There is a sense of pride and duty. This self-imposed burden is quite heavy but not insurmountable. The challenge seems to be that the pride and duty require some brains and strategy as well. It is this quad that can deliver the CFTA this year.
For starters, a CFTA must have an Agreement covering the essential elements, namely, establishment, principles and objectives, non-discrimination, tariff elimination, customs and trade facilitation, standards, transparency and notification, institutions, disputes, and the usual final provisions. Out s tanding work i f any, details of trade remedies for instance, can be put into a built-in agenda for continuing work afterwards. It is in this sense possible to have a CFTA Agreement. A good strategy for quick progress is to construct the CFTA Agreement using the provisions already available in the Agreements of the African regional economic communities (RECs), which African countries have already been using over the years. A provision-by-provision comparison in a matrix would assist, to graphically demonstrate that the text or at least the essence is the same. The alternative would be at least a clear and convincing presentation on sources of, and process of producing, the draft text for the CFTA Agreement.
Best practices from the RECs demonstrate that an easy digital system for addressing non-tariff barriers can be handy and appropriate for trade disputes. The COMESA-EAC-SADC Tripartite Online System for Reporting Monitoring and Eliminating Non-Tariff Barriers, at www.tradebarriers.org,is a best practice par excellence. Trade problems can be reported through the system using internet or SMS on mobile phones. Since 2008 when the system was established, 581 NTBs have been reported, out of which 506 have been eliminated using the system, leaving 75 currently outstanding.
In Comesa, this system is supplemented with bilateral consultations and a standing agenda item on NTBs at the technical and ministerial level meetings. Out of 204 NTBs reported among Comesa countries since 2008, only five remain unresolved today, showing a very high level of success. The EAC supplements the online tripartite system wi t h i t s own action plan called a time-bound matrix for eliminating specific reported NTBs. And a few years ago, the EAC Parliament adopted a law providing for penalties for imposing NTBs.
On trade disputes, then, the CFTA could bui ld on the tripartite online system, putting it together with that of the Ecowas, to agree on and operationalize a continent-wide digital system, to begin with. And in the meantime, the African Union Trade Ministers' meetings can regularly consider any matters requiring attention.
A free trade area must have rules of origin, that is, criteria for sorting out which products are actually produced within the region and should therefore be given FTA treatment such as;not paying customs duties. It is feasible to have CFTA rules of origin by December 2017 if the negotiations take the approach of across-the-board thresholds or general rules for conferring origin. In Comesa, EAC, West Africa and Central Africa, for instance, any goods can qualify for FTA treatment if the value of inputs from within the region reaches a set percentage of its total value – 35 percent in Comesa; or the value of inputs from outside the region does not exceed a set percentage of the total value of the good – 60 percent in Comesa.
However, if the rules of origin negotiations take the approach of producing product-specific or list rules, that is, specifying a working and processing required for every single product for it to qualify for FTA treatment, it will definitely be impossible tohave rules of origin for the CFTA by December 2017 or even December 2018. The sheer scale of the task, covering more than 5000 products, is monumental and unmanageable, but can be done over an extended period of time.
In the tripartite negotiations, after five years including a year or so of trying to agree on the approach, only about 47 percent to total tariff lines or products have been done. In Comesa, it took 11 years to complete the change in tariff heading exercise, but fortunately trade could happen under the other criteria for qualifying for FTA treatment, such as wholly obtained, material content or value addition.
The CFTA will require every African country to eliminate customs duties on at least 90 percent of its total products lines, leaving out 10 percent. On the 10 percent, every country may designate some as sensitive, meaning that customs duties can be only reduced and over a longer period of time; and may designate others as excluded products, on which no tariff reductions are expected.
*The author is the Director of Trade and Customs at the Common Market for Eastern and Southern Africa – Comesa
THE AUTHOR—Mangeni
(Visited 15 times, 1 visits today)
Latest posts by Vanessa Banda
(see all)