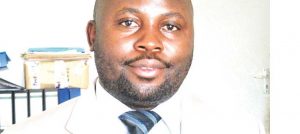 African Development Bank Group fund to expand access to finance
The Board of Directors of the African Development Bank Group (AfDB) has approved a private sector multi-currency line of credit of $100 million and ZAR1.3 billion to Industrial Development Corporation (IDC) of South Africa.
According to AfDB, 50 percent of the funding [rand tranche] will be used for projects in South Africa and the balance [US dollar tranche] will be directed to regional projects in Mozambique, Malawi, Ghana, Kenya, Namibia, Mauritius, Swaziland and Sudan.
Reacting to the news, Ministry of Industry and Trade publicist, Wiskesi Nkombezi, said the facility will have a positive impact on Malawi.
Nkombezi said the facility has come at a time many private enterprises are failing to access finance to expand their enterprises.
"This means private companies will have expanded access to finance for business ventures. However, the biggest issue will be the bankability of our projects.
"Malawi's private sector needs to improve on packaging of projects. The opportunities are there, entrepreneurs just need to be robust with the paperwork and show that the projects they are promoting are bankable," he said.
Nkombezi further urged the private sector to work hard, particularly on their investment projects that are in line with conditions of the line of credit.
"The key focus areas will include priority industrial value chains such as chemical and pharmaceuticals, metals and mining, agro-processing and agriculture value chains.
"It will also support industrial infrastructure, including energy, logistics, water and telecommunications and new industries that derive from innovation, science and technology", Nkombezi said.
He said the line of credit will a l so provide significant opportunities in high impact labour intensive sectors and assist businesses in distress.
Nkombezi said, as such, Malawian entrepreneurs should be innovative with business concepts and investment projects to access this money.
"The ministry would also like to applaud the AfDB for this innovative facility which will go a long way in industrialising Africa. We hope that if Malawi accesses this facility, it will lead to more job creation, expanded tax base and therefore, more tax revenue collection, improved export performance, improved foreign exchange earnings, increased incomes for households and basically reduced poverty," he said.
(Visited 30 times, 30 visits today)
Latest posts by Vanessa Banda
(see all)