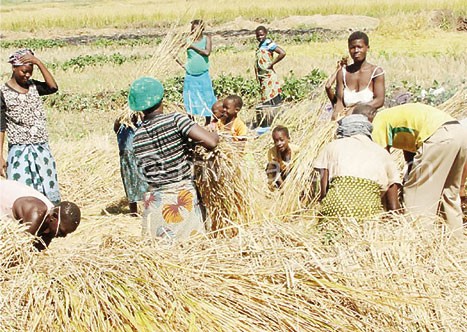 African Institute for Corporate Citizenship for improved rice production
The African Institute for Corporate Citizenship (AICC) says the country is yet to achieve its potential for the rice industry.
AICC said Malawi suffers from a lot of challenges ranging from low mechanisation to ignorance and lack of support.
Project Manager at African Alliance for Corporate Citizenship Elizabeth Kabaghe said this at the end of a rice stakeholder meeting held at Mount Soche Hotel in Blantyre last week.
She said the meeting was aimed at bringing together actors in the sector so that they can together share information and improve production in the area.
"We will have follow-up meetings to learn on the developments in the sector. As such there is need for these issues to be included on the agenda of the National Rice Development Programme and to have a meeting with all the stakeholders and devise methods on how to start addressing the challenges," she said
Kabaghe said, whilst 40 percent of the rice is milled locally, most local mills are not of good standard, hence low prices.
"Some of the rice is milled prematurely and not stored properly. The small millers have been allowed to operate without fully complying with the standards that large producers are subjected to.
"These issues concern everybody across the value chain system and there is need to continue engaging each other," she said.
AICC is one of the facilitators of the NRDP which aims at enhancing collaboration of the stakeholders of value chain to consolidate various efforts so as to advance and promote the development of a competitive rice value chain in Malawi.
The body which was formed in 2013 has AICC as one of its facilitators.
AICC has an open membership system and is open to the players in the Malawi's rice value chain. The membership includes input suppliers, farmers, rice exporters and ministry of agriculture among others.
The NRDP has 4 thematic working groups namely production support, marketing, research and innovation and policy. The meeting attracted several participants that include farmers, millers and representatives from banks.
Latest posts by Vanessa Banda
(see all)