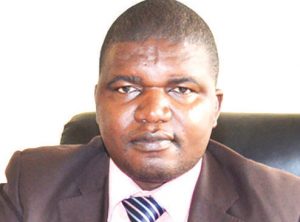 AHCX completes buying NFRA maize
By Chimwemwe Mangazi:
The
AHL Commodities Exchange (AHCX) has said it has completed buying 32,000 metric tonnes of maize for the National Food Reserve Agency (NFRA) storage facilities.
The government mid this year appointed AHCX to purchase the maize following complaints from some traders last year that the system was highly politicised and riddled by corruption.
AHCX Research and Communications Manager, Mark Ndipita, said his firm has procured 3,678 metric tonnes in Luchenza, 7,470 metric tonnes in Mzuzu, 19,672 metric tonnes in Lilongwe, and 1,180 metric tonnes in Liwonde.
"We closed Liwonde warehouse on October 16 2018 and, on October 31, we closed Mzuzu and Luchenza  warehouses because the targeted volumes for these warehouses were achieved. We finalised the whole procurement exercise on November 2 in Lilongwe after successfully achieving the target of 32,000 metric tonnes," Ndipita said.
He described the whole exercise as a success, saying many smallholder farmers participated in selling their maize at a competitive price of K150 per kilogramme (kg) which was set by the government from which a three percent withholding tax was deducted.
"Smallholder farmers participated in the exercise by selling through the open market walk-in system which allowed farmers and small traders to deliver the maize to warehouses volumes from 0.5 metric tonnes to 15 metric tonnes.

"In addition, other smallholder farmers sold their maize through the window of various farmer organisations such as Farmers Union of Malawi," Ndipita added.
He said the main challenge was that, at the beginning of the exercise, some farmers were bringing low quality maize.
"However, this challenge was addressed after AHCX conducted awareness campaigns through radio and newspapers," Ndipita said.
Latest posts by Vanessa Banda
(see all)