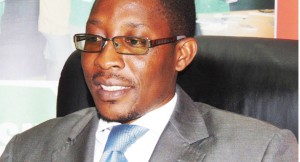 AHCX to transparently trade maize for NFRA
The AHL Commodities Exchange (AHCX) has said it will make the tendering process for the purchase of maize for the country's Strategic Grain Reserve as transparent as possible.
The National Food Reserve Agency (NFRA) has given AHCX the responsibility of facilitating the tendering process as government wants to buy 80,000 metric tonnes of maize.
AHCX general manager, Davis Manyenje, says the exchange will use an open tendering process where interested suppliers may even participate online.
"There will be no restrictions in terms of participation. We want the tendering process to be as transparent as possible," said Manyenje.
He said as suppliers will be submitting their bids, they will be required, among other things, to indicate the certified quality of their grain.
"We don't want maize that is infested with weevils and the moisture content should be below 12.5 percent," Manyenje said.
He said the minimum they want from a bidder is 50 metric tonnes.
According to Manyenje, NFRA is looking for 3,000 metric tonnes for Kazomba warehouse in Mzimba, 14,000 metric tonnes for Alimaunde in Kanengo and 40,000 metric tonnes for the Kanengo silos in Lilongwe.
Others are 10,000 metric tonnes for Limbe, 4,000 metric tonnes for Bangula in Nsanje and 5,000 metric tonnes for Mangochi silos.
The bidders, said Manyenje, are expected to transport the maize to the mentioned depots once approved.
He said NFRA is looking for the least cost and that after the tendering process, NFRA will award contracts to the successful bidders using their procurement system.
(Visited 8 times, 8 visits today)
Latest posts by Vanessa Banda
(see all)