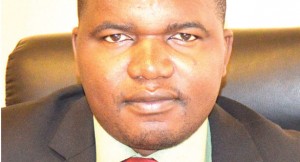 AHL calls for policy changes
AHL Group says tobacco marketing problems which continue to be experienced following the scaling up of contract marketing would require critical reflection and policy changes to improve subsequent marketing seasons.
In an analysis of 2015 tobacco marketing system, which closed on Wednesday last week, AHL Group corporate affairs manager, Mark Ndipita said that the season was characterised with high rejection rate, low prices and price disparities among other challenges.
"There was high rejection on both auction burley and flue sales and low prices resulted in sale disruptions and stoppages on some days," said Ndipita.
He said the performance of the season has once again given food for thought to stakeholders, including government.
"There is need for a critical reflection by all players in the industry to use this year's lessons as a benchmark for improving the subsequent tobacco marketing seasons," said Ndipita.
"We seriously need to change some policies that are not benefitting tobacco farmers who work very hard to produce the golden leaf," said.
Apart from low prices and high rejection rates, Ndipita also disclosed that there was corruption by some grower associations which recruited farmers on behalf of buying companies.
He said some growers also withheld their tobacco in anticipation of increased prices and depreciation of the Malawi kwacha against the US dollar.
Ndipita said despite the volume sold being almost equal to that of the 2014 season, there is a 7 percent reduction in gross proceeds registered.
According to AHL Group, 190.7 million kilogrammes of tobacco had been sold at an average price of US$1.76, resulting in gross proceeds of US$335.2 million, whereas in 2014, 191.9 million kilogrammes of tobacco was sold at an average price of US$1.88 that generated gross proceeds amounting to US$361.6 million.
"The decrease in gross proceeds can be attributed to low prices that were offered to tobacco farmers, especially those selling through auction system where the average price was US$1.47 per kilogramme in 2015 compared to US$1.72 offered per kilogramme in 2014," said Ndipita.
He said although this year the plan was to sale 70 percent of tobacco under contract and 30 percent on auction system, actual sales proportions closed the season at 84 and 16 percent on contract and auction respectively and attributed this to high rejection of tobacco coupled with low prices.
"There are some farmers that were removed from contract despite not exhausting the contracted volumes which they agreed with the buyers," said Ndipta.
He said AHL Group statistics show that as at 23 September this year, 2,186 burley farmers and 190 flue growers were removed from contract and had no other option other than to sale their crop on auction.
"Most of these contract farmers that were abandoned were not supported with loans, inputs and extension advisory services and were just recruited as 'contract non funded growers'," he said.
In addition, Ndipita said the contract system had selective treatment of contracted farmers in terms of offloading, selling, and pricing where sponsored farmers were prioritised compared to non-sponsored growers.
He also said despite concrete evidence that the quality of the leaf between auction and contract this year was almost the same, it was auction farmers that received low prices.
"It appears that some tobacco buyers we r e deliberately offering low prices and rejecting more tobacco on auction compared to contract in order to frustrate auction farmers and convince them to sale on contract in the next tobacco seasons," alleged Ndipita.
He said auction farmers also suffered no-sale rejection rates which appear to be higher than 2014 and that at times, the rejection rate was as high as 90 percent.
"This led to constant shifting of dates to close the 2015 marketing season with a negative effect on AHL Group which continued to incur extra costs while at the same time tobacco growers anxiously waiting for money for a long time," he said.
"AHL Group sympathises with tobacco g rowe r s especially auction farmers because of the challenges they have encountered on the market this year," said Ndipita.
He said however the growers should not lose hope because a number of discussions are already underway aimed at improving the plight of the growers.
Ndipita has since advised growers to make independent decisions when choosing a marketing system to use next year without any fear allows policy recommends both auction and contract.
"The tobacco growers should also take note of unscrupulous associations that recruit farmers on behalf of buying companies," said Ndipita.
(Visited 6 times, 6 visits today)
Latest posts by Vanessa Banda
(see all)