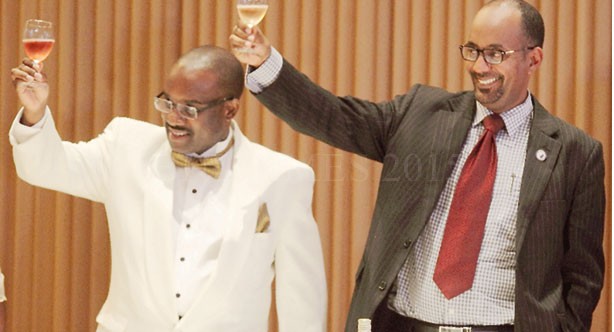 AHL for local investor receptive environment
The AHL Group has called on the government to pay close attention on building local investors capacities through well calculated policy interventions.
AHL chief executive officer, Evan Matabwa, said during the company's rebranding ceremony in Lilongwe recently that one common trend where economic development has been achieved and accelerated around the world is through a combination of government interventions, protectionism and strategic investments.
"We need to make Malawi economically valuable first, in order to attract credible foreign direct investment," said Matabwa.
He said Malawi has to be resourcefully attractive if it is to participate meaningful in free trade.
"We must look forward to the day when we will export more than we import. This is possible if only we can believe in ourselves," said Matabwa.
On the rebranding of AHL, Matabwa said the journey has just started.
"Our company's appetite to diversify goes beyond the mere desire to prop up profits," said Matabwa.
"We believe we have the moral obligation to create a better future for the generations that will come long after us. It is not just about today," he said.
He said the current generation needs to realise that the respective jobs people have today are a result of efforts by people before who were innovative enough to create the jobs.
"We must therefore be obliged to do the same and extend this favour to the future generations. This fact is not negotiable," said Matabwa.
"I know some of you would be saying 'but the environment is not right'. But you must remember that you and me are the people to create that right environment. And nothing will happen unless we take that first step," he said.
PTA Bank president Admassou Tadesse, whose institution financed most of the diversification projects of AHL, was the guest of honour during the rebranding ceremony which followed years of opening up of various new subsidiary companies under AHL in addition to tobacco auction.
Latest posts by Vanessa Banda
(see all)