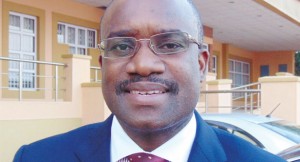 AHL seeks partners in commodity trade
The AHL Group says it is in the process of looking for strategic partners in the commodity exchange business as part of the group's on-going business diversification strategy.
This comes just two weeks after the company signed an agreement with an Egyptian company to partner with it through its subsidiary, Malawi Leaf Company, in a joint venture to process tobacco and manufacture cigarettes.
AHL Group chief executive officer, Evans Matabwa, says the company's focus on diversification will continue to be unlimited.
He says the establishment of the AHL Commodities Exchange (AHCX) in 2013 was done to promote competitive trading in other crops other than tobacco and in the process improving the country's export revenue basket.
"We believe that growth under this venture will be a good development for the country," said Matabwa.
Matabwa said the prospective tobacco processing and cigarette manufacturing should not be areas on to stop the country from diversifying.
"Malawi still needs to gather momentum in working on other sources of revenue," said Matabwa.
"We still need to have a well diversified base of revenue as an economy, if we are to remain relevant on the global business stage," said Matabwa.
He said as the country maximises returns from already established resources, it also has to strive to break new grounds as a basis for progress.
On the proposed cigarette venture, Matabwa says it is important that government should keep its doors open for further investments in the tobacco industry.
"The signing of this [cigarette join t venture] MOU is in itself a fundamental indicator that the market out there is still more interested in Malawi tobacco. We must therefore encourage and subscribe to policies that will promote competition in our industry," said Matabwa.
(Visited 1 times, 1 visits today)
Latest posts by Vanessa Banda
(see all)