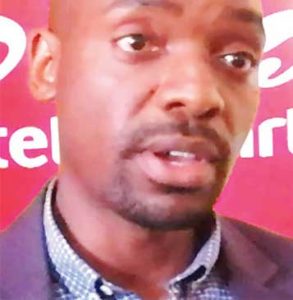 Airtel clarifies data charges | The Times Group
Airtel Malawi has dismissed claims that the company has secretly increased its data charges in recent months.
This follows widespread condemnation from the company's customers that they are paying more for data services as usage time for Airtel data bundles has declined.
One customer, Magret Maliro, said this is common with social media bundles and universal data bundles at times.
"Just last week, I bought a weekly Facebook bundle, which only lasted for a day and when you buy the universal data bundle for, say, a month, you can only use it in two weeks or less," Maliro said.
Airtel Marketing Director, Emmanuel Kasambala, confirmed that, in the past couple of months, the company received many complaints from its customers but said this results from upgrades the company is undertaking to improve its 3G network.
He was quick to mention that the company has not increased charges but is now offering faster data speeds following the upgrade of its network.
"We have noted the advent of new and increased consumer usage behaviours like tethering, video streaming, regular application updates, ultilisation of Whatsapp statuses, snap chats, instagram, among others," Kasambara said.
He said that the company has since launched a campaign dubbed Pa Net Data Tips where the company will be sharing tips on how its customers can monitor mobile applications that use more data.
"We want customers to understand how they are using their data by using the data manager facility in their phones or downloading applications that offer similar functions.
"We will also be publishing these tips via online media outlets, our official social media pages and print adverts," Kasambara said.
(Visited 43 times, 1 visits today)
Latest posts by Vanessa Banda
(see all)