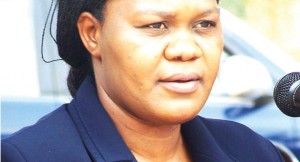 Airtel upgrades sites in Lilongwe
In a bid to ensure speedy and stable access to mobile Internet, Airtel Malawi has intensified it's drive to carrying out 3G site upgrades in the Capital City, Lilongwe.
Airtel says for the past three weeks, the upgrades have been carried out in nine strategic sites.
Airtel Malawi's publicist Edith Tsilizani said the upgraded sites includ Lilongwe Bus Depot, Maula Prison, Bwaila, Area 25 C, Area 36, Area 48 and the Bingu International Conference Center.
She said upgrades are aimed at improving access to speedy and reliable Internet in the Lilongwe and the rest of the country.
"We will keep on carrying out these upgrades to make sure that subscribers enjoy the best Internet experience in Malawi," Tsilizani.
She said similar upgrades have also been done in Blantyre and Dwangwa recently and that Karonga, Dedza and Neno were next on the menu.
Airtel Malawi is a leading mobile telecommunications operator and has the largest 3G Internet sites and coverage in the country.
(Visited 34 times, 12 visits today)
Latest posts by Vanessa Banda
(see all)