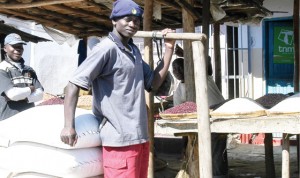 Analysts query inflation figures
Economic analysts are questioning the projection made by the Reserve Bank of Malawi (RBM) indicating that Malawi's headline inflation will drop to 15 percent by June.
In its latest economic outlook report, investment management and advisory firm, Nico Asset Managers, says that the RBM projection may be compromised by the increase in food prices and the recent four percent hike in fuel pump prices.
"Although the food prices have gone up, the rate of the increase is lower than the –previous month, hence the decline in food inflation. However, the recent increase in local fuel prices by four percent may add to the inflationary pressure in the country," says the firm in the report.
Nico further says late rains and damage to crops could have a negative impact on agricultural output which could also add pressure to food inflation.
Independent economic commentator Nelson Mkandawire also questioned the viability of the inflation figure noting that despite the improved performance of the kwacha against other major international currencies on the market, the food situation remains pathetic.
He said this would in turn have a negative repercussion on inflation.
"To think that we may achieve a 15 percent in inflation by next month remains an ambitious idea. We have to consider all factors that drive inflation including food prices which remains high on the market," said Mkandawire.
RBM reaffirmed in its Monitory Policy Committee report last week that inflation may drop to 15 percent by next month.
The inflation figure was last reported at 18.2 percent in March down from19.7 percent in February.
Latest posts by Vanessa Banda
(see all)