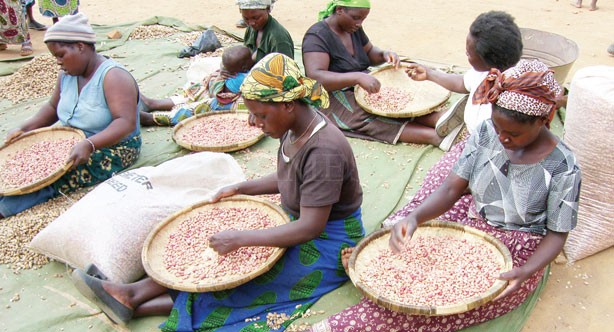 Auction Holdings Commodities Exchange courts more buyers
Auction Holdings Commodities Exchange courts more buyers
Auction Holdings Commodities Exchange (AHCX) has engaged various new potential buyers both locally and internationally to enter the Malawi commodity market.
AHCX General Manager Davies Manyenje says AHCX held talks with buyers from over five different countries including South Africa, Kenya, India, Zimbabwe and Dubai.
He says that various companies have expressed interest to trade with Malawi.
"Locally, six new potential buyers of soya, sugar beans and ground nuts have also expressed willingness to enter the commodities exchange market this year," he said.
Manyenje says the deals will help AHCX to diversify its market base and further improve demand for local commodities.
"We are hoping that we will be able to find more new buyers who can buy our produce in bulk. This will help the farmers as the produce will not be kept in the warehouses for long and there will be a high possibility of maximizing profits," he said.
Manyenje further added that AHCX has already secured orders from within and outside the country for various crops including soya, sugar beans and groundnuts.
Meanwhile, AHCX says plans are underway to construct new warehouses in high production districts of Mchinji, Mzimba, Nkhotakota and others.
Latest posts by Vanessa Banda
(see all)