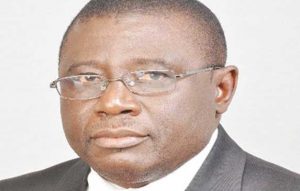 Auditors challenged on fighting fraud
The country's internal auditors have been urged to value integrity and adhere to ethics if the country is to avert a possible resurfacing of the massive plunderof public resources, dubbed Cashgate.
Malawi Stock Exchange (MSE) Chief Executive Officer, John Kamanga, made the call when opening this year's institute of Internal Auditors (IIA) Malawi lake conference held in Mangochi at the week end.
Kamanga said, in the recent past, there have been many practices exposed, both in public and private sectors, that show failure of internal controls.
He said sealing the loopholes would only take adherence to standards and ethical principles among the professionals.
Kamanga then called for prudence among the internal auditors, whom, he said, are at the centre of the fight against malpractices.
"Most of the loopholes are a result of a lapse of integrity both from leadership to the bottom level. Integrity and ethics are paramount for our economy; without that, it would be a tall order to meet the expectations of shareholders," said Kamanga.
In line with the indaba's theme, Kamanga said attaining sound leadership, innovation, effectives and value creation in firms and state affairs would depend on having internal auditors at the centre of the game.
He said this would require special risk management skills among the professionals instead only taking a reactionary approach to the trends.
Malawi has in the recent past witnessed a spate of fraudulent activities reported both in public and private sectors under the watchful eye of internal auditors.
In 2013, for instance, the massive plunder of public resources was unveiled which led to an immediate suspension of direct budget aid by the country's traditional development partners.
Other fraud cases have also been recorded in the private sector by prominent businesses over the years.
Reacting to this, IIA immediate past president, Paul Nyirenda, conceded the existence of loopholes, but was quick to say internal auditors have in the recent past also recorded positive strides in fighting the vice at all levels.
Nyirenda cited, for example, a relative drop in fraudulent and other corruption cases in both the private and public sectors as a path towards victory in the fight.
"We are doing everything possible to ensure that through the auditors' effort, we completely do away with the high cases of fraud and corruption in the country, Nyirenda said.
This year's IIA-Malawi lake conference was held under the theme 'Leadership, Innovation, Value and Effectiveness.
(Visited 21 times, 21 visits today)
Latest posts by Vanessa Banda
(see all)