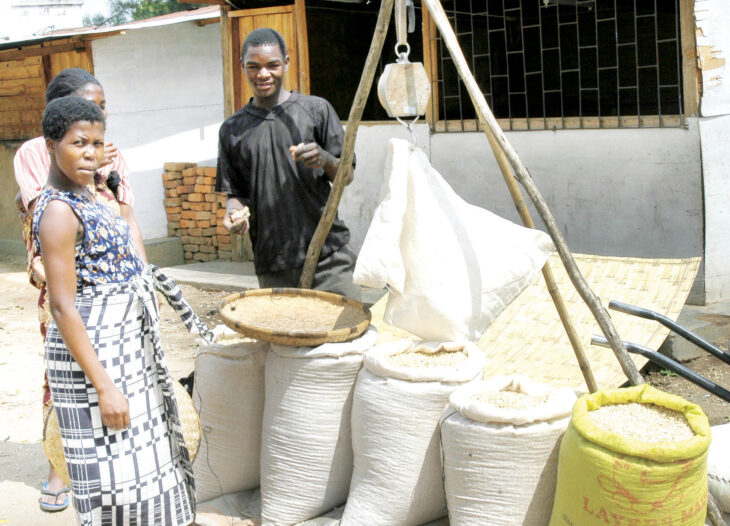 August 2020 Inflation seen at 7.6% in Malawi
Headline inflation eased by 0.4 percentage points to 7.6 percent in August 2020 from 8.0 percent recorded in July, latest figures from the National Statistical Office (NSO) show.
This entails that average prices of goods and services rose at a slower pace during the month under review.
This is despite an increase in the month-on-month inflation from 0.4 percent in July to 1.2 percent in August 2020.
During the month under review, food inflation eased from 12.2 percent in July to 11.3 percent in August.
In the past three months, prices of maize, Malawi's staple grain, has been relatively stable, as supply surged.
As part of the food component, traditionally maize impacts the country's economy given that it constitutes 45.2 percent in the consumer price index-an aggregate basket of goods and services for computing inflation.
Reacting, Dean of Commerce at the Polytechnic, Betchani Tcheleni, said the trend expected that the inflation rate will be dropping because the Covid-19 pandemic has dwindled trading activities.
Tcheleni added that interest rates have also not moved up which may also have led to the drop in the inflation rate.
"With Covid-19, commercial activities were hampered with low demand for goods, and food inflation has been going down. So, it might not be a policy matter but the effects of the Covid-19 pandemic," Tcheleni said.
Reserve Bank of Malawi (RBM) recently maintained a five percent inflation-target to be attained by end of first quarter of 2021, despite a possibility of attaining the mark being threatened by possible effects of Covid-19 pandemic.
Inflation remained on a downward spiral since December 2019 where it was seen at 11.5 percent.
RBM projected inflation to average 8.8 percent in 2020, which is a drop from 9.4 recorded in 2019.
The projection was on the back of better food supply, stability in local currency, stable fuel prices and tight fiscal and monetary policies but notwithstanding a slowdown threat to most economies posed by covid-19 pandemic.
Let us know what you think of this article and remember to add us on our facebook and follow us on our twitter. Come back daily for more Malawi business news.
Quick Links: Download Business eBooks | Ten Signs You Are An Entrepreneur | What is a Managing Director?
Latest posts by Vanessa Banda
(see all)