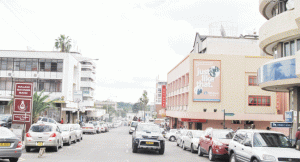 Bad loans weigh down banks
One of the country's financial market players has said the rate of non-performing loans in Malawi is extremely high.
Ecobank Managing Director, Charles Asiedu, said in an interview that non-performing loans, at 18 percent, are on the higher side for the growth of banks.
Over the past years, Malawi has seen a significant number of properties being advertised by commercial banks following failure by borrowers to square loans.
Analysts have attributed the relatively high levels of non-performing loans to extremely high interest rates that have prevailed over the years.
Just around July last year, interest rates in commercial banks hovered above 45 percent driven by high levels of government borrowing coupled with a runaway inflation.
However, things have improved over the past 12 months, with inflation significantly coming down to 8.4 percent in September 2017.
On the other hand, government's appetite for domestic borrowing seems to have subsided, resulting in the Reserve Bank of Malawi (RBM) reducing the indicative cost of money from 27 percent to 18 percent.
This has resulted in commercial banks cutting their base lending rates from just above 40 percent over the same period to around 25 percent.
But Asiedu said the prevailing high levels of non-performing loans remain a huge headache for the banking sector.
"We need to do something to bring the rate down to below 10 percent. This is extremely high," Asiedu said.
In its September 2017 Economic Newsletter, Malawi Stock Exchange listed National Bank of Malawi also bemoaned the high levels of non-performing loans.
"There has also been a deterioration of quality standards by third party service providers, such as collateral managers, which possibly has led to a culture of deliberate defaults with the knowledge that the litigation process can be managed," NBM said.
(Visited 18 times, 18 visits today)
Latest posts by Vanessa Banda
(see all)