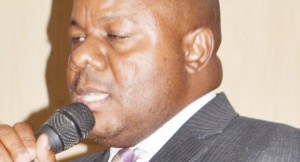 Bam says no need for further depreciation
The depreciation of currencies around the region required Malawi to weaken its currency too to protect the country from a flooding of cheap imports from the region.
The Bankers Association of Malawi (Bam) says, however, the country is now sitting on enough foreign exchange reserves to support the current value of the currency and that there was no need for further depreciation.
BAM president Misheck Esau said a further depreciation at the moment will come as a surprise.
"The region is going through a lot of currency depreciation. The South African rand, Zambian kwacha and the Angolan currency are weakening. Malawi trades a lot with South Africa hence it made a lot of sense not to keep a strong kwacha because if we did, imports would have become cheap and the productive sector would have been affected," said Esau.
He said monetary authorities should continue to keep watch of what is happening around the region and that there is a need for Malawi to maintain its competitiveness as far as exports are concerned.
Esau also said the recent depreciation of the kwacha could have been a result of effective demand being weakened.
He said another contributing factor was the authorities' mopping out the liquidity that was there which made it impossible for the currency to continue weakening.
He said, however, supply could now be stronger than demand, hence a slowdown in depreciation.
Esau said, however, since interest rates remain high, foreign exchange demand could have reduced since businesses also require borrowing to buy foreign exchange for their imports.
"In most cases, it is very difficult to continue borrowing at such a high rate and continue chasing the currency without choking business," said Esau.
(Visited 9 times, 9 visits today)
Latest posts by Vanessa Banda
(see all)