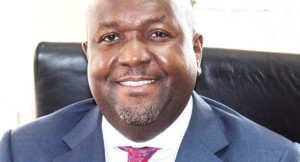 Bank for increased Malawi, China trade
Standard Bank has offered to facilitate increased trade and investments between Malawi and China through its partnership with the Industrial and Commercial Bank of China (ICBC) and its expertise derived from the bank's global footprint.
This was learned during a Chinese Business Forum hosted by Standard Bank in Lilongwe on Tuesday where the Chinese business community was oriented on the business environment and trade regime of Malawi.
Standard Bank Malawi Chief Executive Officer, Andrew Mashanda, said Malawi has huge investment and trade potential which Chinese investors can explore for the benefit of the two countries.
"We as Standard Bank are strategically placed to facilitate trade and off-shore investments involving the two countries," said Mashanda.
"We consider ourselves as the bank of choice for Chinese business because of the expertise we tap from our global network and the strategic relationship with our shareholder ICBC," he said.
He observed that Chinese-funded public projects have stood up and many are underway and that the number of Malawians travelling to China to import goods has also increased.
Malawi has a trade agreement with China to help increase the productive capacity of Malawi in tobacco, cotton, mining, forestry, fertiliser production and processing hides and skins, among others.
Chinese Ambassador to Malawi, Zhang Qingyang, acknowledged that since his country established diplomatic relations with Malawi seven years ago, trade and development cooperation between the two countries has grown tremendously.
He cited the jump in trade volumes between Malawi and China from US$42.8 million in 2008 to US$250 million by 2013.
"All of these have provided many job opportunities for local people, made the life of Malawians more convenient and enliven the market of Malawi," said Qingyang.
He said Standard Bank, through the business forum, has taken a step forward to strengthen the trade relations of the two countries.
During the forum, Malawi Investment and Trade Centre officials highlighted investment opportunities and incentives available in the country while Standard Bank officers gave insights on financial instruments available for prospective investors.
(Visited 10 times, 10 visits today)
Latest posts by Vanessa Banda
(see all)