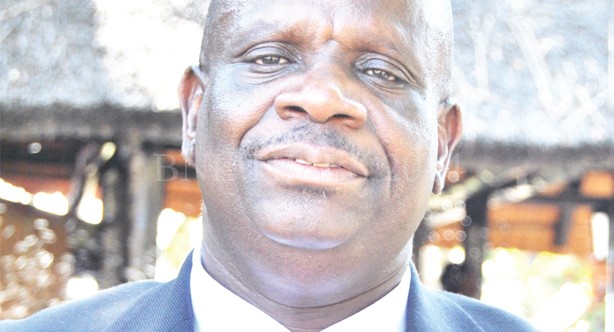 Reserve Bank of Malawi Hikes Policy Rate To 25% – Local Businesses To Suffer?
The country's businesses have expressed anger at last Friday's decision by the Monetary Policy Committee (MPC) of the Reserve Bank of Malawi (RBM) to push back the bank rate, also known as policy rate, to 25 percent from 22.5 percent.
An MPC meeting in Lilongwe on Friday agreed to hike the policy rate after observing movements in some of the key indicators in the economy.
Reacting to the development on Monday, Indigenous Businesses Association of Malawi (Ibam) president Mike Mlombwa observed that the move is going to choke the already weak local businesses as it is likely going to send interest rates through the roof.
Mlombwa said businesses are already struggling with extremely high interest rates prevailing in the country, arguing that a sudden upsurge in the policy rate was the last thing businesses expected.
"As you are aware, it is only a few months ago that the central bank reduced the policy rate and the market was just beginning to feel the impact of the move.
"Now to be told that the policy rate has been hiked again, we feel it is a bad development. This will see commercial banks increasing their lending rate, a development which will choke borrowers, especially indigenous businesses," said Mlombwa.
He further said fluctuations in the interest rates as well as the exchange rate will make planning extremely difficult for local businesses.
"What this means is that businesses have to time and again adjust their rates to cater for the changes in the exchange rate as well as interest rate. It takes away the element of predictability," said Mlombwa.
Malawi Confederation of Chambers of Commerce and Industry (MCCCI ) president Newton Kambala was reputedly in a meeting yesterday when called to comment on the matter.
In the minutes signed by MPC Chairman Charles Chuka, RBM said inflation outcomes for the second half of 2014 have generally been higher than during the second half of 2013.
The committee further said inflation is expected to accelerate to 25.4 percent in December 2014, by rising food prices and the depreciating Kwacha.
The central bank says inflation is expected to begin decelerating in March as a result of the expected seasonal appreciation of the Kwacha and improvements in the food supply situation.
"In view of the foregoing, the Committee decided to increase the Policy Rate back to 25 percent and to review the position at the next meeting," read the minutes.
The last time the bank rate was at 25 percent, commercial bank's base lending rate hovered around 37.5 percent.
As of yesterday, commercial banks were yet to start reacting on the changes in the policy rate.
Latest posts by Vanessa Banda
(see all)