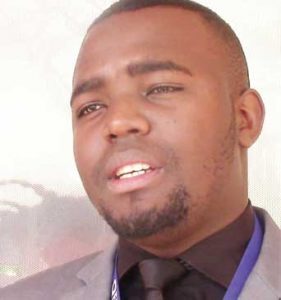 Bank transactions affected as tobacco season closes
The closure of this year's tobacco marketing season has affected some commercial banks who offer savings account services to tobacco growers.
One such bank is FMB, whose transactions on their Makwacha savings account has slowed down.
This was revealed when FMB conducted the fifth draw of its Mgodi wa Makwacha promotion in Lilongwe.
It has transpired that 397 accounts were transacted upon out of the 1,200 new accounts opened during the Mgodi wa Makwacha promotion this year.
The promotion,which targeted tobacco farmers to open and use their accounts from the bank to receive proceeds from tobacco sales, has seen a transaction of 397 accounts out of 1,200 accounts opened during the promotion.
FMB Agriculture Business Manager, Gomezgani Kakhuta, said the development is as a result of the tobacco selling season coming to an end.
He further said the development does not frustrate their efforts to celebrate the good relationship that exists with the farmers which is the core objective of the promotion.
"We are very excited that at the end of every month, we were dishing out various prizes to our customers, who are the tobacco farmers, this is part of us giving back to the farmers for getting their proceeds through the bank," Kakhuta said.
At the end of the promotion, Tafika Club from Mponela pocketed K100,000, Mwapase Burley Club from Limbe won 10 cellphones while Mbawa Club from Lilongwe got 10 T-shirts.
(Visited 22 times, 22 visits today)
Latest posts by Vanessa Banda
(see all)