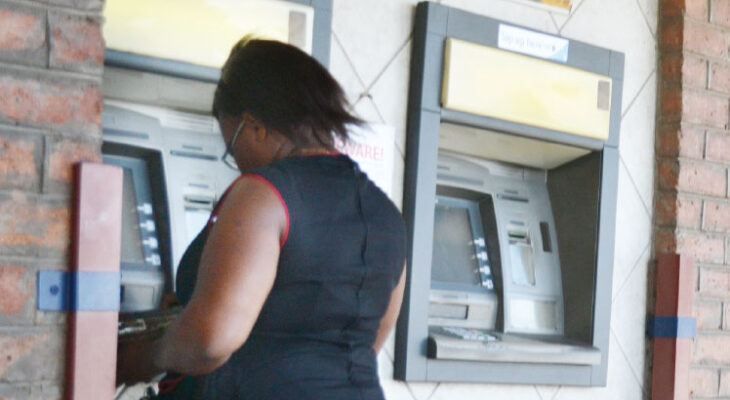 Bankers justify raise in banking charges
Bankers Association of Malawi (BAM), a grouping of the country's eight commercial banks, has justified the raise in banking tariffs, saying banks have a right to raise charges for their services.
BAM chief executive officer Lyness Nkungula said this yesterday in response the banks' raise in various charges levied on various products and services.
"Customers should be free to shop around and opt for the banks that have affordable prices that best suits them," she said.
Published statements from FDH Bank plc, Standard Bank plc, NBS Bank plc and MyBucks Banking Corporation have indicated various adjustments on their services, but have removed costs for withdrawing money on automated teller machines (ATMs).
For instance, Standard Bank plc customers will now be charged K364 for cash withdrawals on non-Standard Bank ATMs, a jump from K330 last year.
Customers will be paying more to withdraw money from other banks' ATMs
The bank's customers will also have to part with K500 for mobile money funds transfer of between K0.00 and K5 000, a rise from K374 last year.
On the other hand, FDH Bank plc customers withdrawing money on ATMs not belonging to their bank will be charged K350 from K300 and K31 840 for a 50-paged cheque book from K29 700 last year.
NBS Bank plc customers will be paying K17 800 for a 50-paged cheque book from K15 500 last year and K300 when withdrawing money from ATMs of other banks from K250 last year, according to published statements.
The customers will also be charged K600 for every K50 000 transfered to a mobile wallet from K500 last year.
MyBucks Banking Corporation customers will now be charged K375 to withdraw money from ATMs of other banks from K300 last year while a 50-paged cheque book will now cost K18 000 from K15 000 last year.
Speaking in an interview yesterday to comment on the charges, Consumers Association of Malawi executive director John Kapito commended the banks for removing charges on some services, but said bank fees remain prohibitive to most consumers.
"We look at the removal of fees on some services as a good development, but it still has to be noted that fees attached to bank services are high and the reason behind the high rates of financial exclusion.
"Malawi has the lowest number of depositors in the region due to these many and high charges a depositor is demanded to pay."
A  FinScope Malawi study published in 2021 showed that 67 percent of adults have no bank accounts largely due to prohibitive charges.
Let us know what you think of this article and remember to add us on our facebook and follow us on our twitter. Come back daily for more Malawi business news.
Quick Links: Download Business eBooks | Ten Signs You Are An Entrepreneur | What is a Managing Director?
Latest posts by Vanessa Banda
(see all)