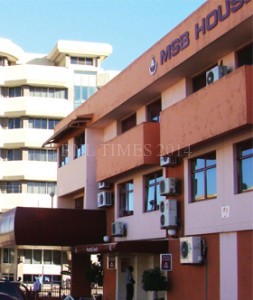 Malawi Banks Asked To Open More Branches In Chikwawa
Commercial Banks in the country have been asked to expand their businesses in other parts of Chikwawa district and not only focus on Nchalo.
Banks like FDH, MSB, NBS and National Bank have agencies at Nchalo in Chikwawa.
Chikwawa District Commissioner Alex Mdooko said it is high time bank's started expanding to other areas like Chapananga, East Bank and Ngabu.
He said apart from Nchalo, there are several businesses taking place in most parts of the district.
"Ngabu was originally meant to be the sub-regional centre for business that would link people from Nsanje, Chikwawa and Thyolo. There are a lot of business activities there. There are a lot of cattle farmers and as banks you need to educate these people on the importance of saving their money with you.
"Chapananga is now a very busy centre due to the railway construction project taking place there. People from Chapananga are being served by banks in Mwanza which is very far," said Mdooko.
He further said East Bank has a lot of small scale rice producers who also need guidance on savings.
"If a full fledged bank cannot be introduced in these areas, then at least introduce mobile banking in order to instill the saving culture among the people. From my understanding savings and investments go together. So if these people are able to save, then they will also be able to grow their investments," he said.
Echoing Mdooko wa s Paramount Chief Lundu who said banks are interested in Nchalo because of the Illovo factory.
He said it is not only Illovo employees who need the banks services but rather all the Chikwawa residents.
"We have smallholder cane growers in this area and other business person from all over the district. We need bank services to spread across the district and not only at one place. It is the responsibility of banks to reach out to the unbanked and we hope to see a difference in future," said Lundu.
Latest posts by Vanessa Banda
(see all)