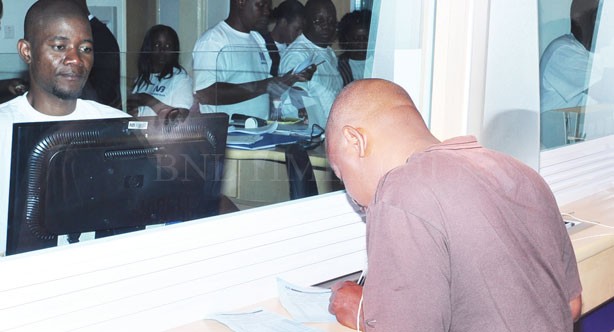 Banks avoid dollar stocks – BNL Times
The continued appreciation of the Malawi kwacha has led to commercial banks avoiding holding on to United States dollars to protect themselves against exchange rate losses associated with the gain in the value of the local currency.
There is, however, an increase in the accumulation of dollars held in Foreign Currency Denominated Accounts (FCDAs) held by various customers in commercial banks.
According to Reserve Bank of Malawi (RBM), total national reserves as of end February were at 3.49 months or US$959.9 million – with the private sector keeping just US$293.9 million or only 1.48 months of this amount.
Despite the general increase in foreign exchange reserves in the country, RBM observes in its market statistical report for March 2 that forex accumulation by commercial banks have been on the decline since the kwacha started to appreciate in December this year.
RBM spokesperson, Mbane Ngwira, said in an interview on Monday the development means commercial banks are avoiding the risk of foreign currency losses as the dollar loses ground against the kwacha.
"It is a technique that banks use. It would be risky to hold a lot of dollars when it is losing value. No one wants to make losses," said Ngwira.
He said the increase in dollar stocks in FCDAs is because some customers would not understand the risk of keeping the dollars at a particular time since they rarely follow money market trends on daily basis.
"The banks follow the trends on a daily basis, so they react quickly to ensure they avoid making losses. And these banks are sophisticated in monitoring the trends and avoiding risks than their customers," said Ngwira.
The foreign reserves have been above three months of import cover since the end of last year following a period of sharp decline at a start of the lean period.
Apart from tightening monetary policy through interest rates and the liquidity reserve ratio (LRR), the government sold a government debt to the PTA Bank which has helped the country realise US$200 million in foreign currency.
This has helped to improve the reserves at the time exports are usually low during the lean period that is characterised by acute shortage of forex.
Latest posts by Vanessa Banda
(see all)