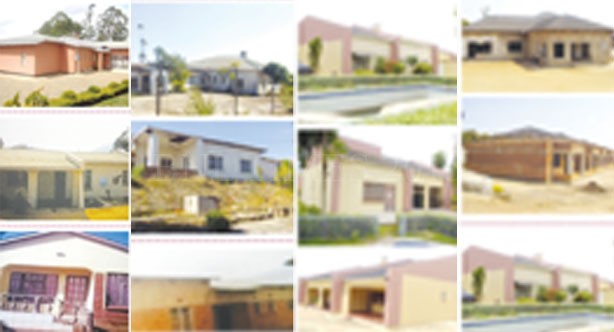 Banks repossess K16bn property – BNL Times
At least property worth K16 billion has been put up for sale by different commercial banks in the country between March 2 to date mainly due to loan defaults, The Business Times can confirm.
Advertisement carried in the two main dailies, The Daily Times and The Nation show that at least 93 dwelling houses and office complexes, 15 undeveloped land and 42 vehicles and a boat have been put up for sale.
The K16 billion excludes cost of 24 residential houses and office buildings, 15 undeveloped plots and vehicles whose amounts were not declared as interested bidders were asked to bid through an open tender.
Lately, financial analysts and business observers have complained about the exorbitant interest rates currently offered by banks against the current national policy rate of 25 percent set by the Reserve Bank of Malawi.
But President of the Economists Association of Malawi (Ecama) Henry Kachaje, while describing the situation as a matter of concern and pathetic for an already struggling economy like Malawi, said the high interest rates are a direct outcome of high government borrowing and fiscal indiscipline.
He said if the government wants to protect its people from losing their property; it must manage the economy better through prudent fiscal discipline and prudent resource management which is key to economic stability.
"High government expenditure and continuous domestic borrowing will always lead to high inflation and high interest rates and people will continue to lose their property if they can't manage to repay high interest rates from commercial banks," said Kachaje.
He said the banks are repossessing property which was pledged as collateral by borrowers and described the situation as not favourable to long-term borrowing as interest rates have become increasingly higher than the capacity to repay.
"There is very little that banks can do to recover the money from defaulters other than repossessing the pledged assets once all other avenues have been exhausted. We must note that selling assets is actually the last resort for banks because before they reach this decision, they try everything possible, including restructuring of the loan," he said.
Kachaje said the commercial banks are guided by the base lending rate stipulated by the RBM which he said was the reason lending rates are high adding that the banks' conduct were within stipulated regulations by the central bank.
Some critics have described Malawi's business environment as being unfavourable to investment, citing high taxes, stringent policies and the l a ck of deliberate efforts by government to assist the local small medium enterprises.
Latest posts by Vanessa Banda
(see all)