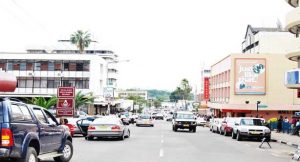 Banks still resilient | The Times Group
Most commercial banks have remained resilient in the face of trying economic times with the majority reporting profits in their end of year results.
The past year was characterised by drought, food shortage, high inflation and high interest rates.
But in recently published results for the year ending December 31 2016, three out of four commercial banks namely National Bank of Malawi (NBM), First Merchant Bank (FMB) and Ecobank posted satisfactory post-tax profits.
Only one bank, NBS was caught up in the ugly face of the economic challenges posting a loss before tax of K4.8 billion.
The bank's loss for the year is up from the previous year's K195 million.
In its published financial statements for the period under review, NBS attributes the loss to a drop in interest income as well as sharp increase in other operating expenses.
But despite the adverse economic conditions, Malawi Stock Exchange listed FMB, which is also operating in four other African countries namely; Mozambique, Zambia, Tanzania and Botswana, posted a group profit after tax of K7.66 billion, representing an 80 percent increase from 2015.
In its published financial statements, the group said robust business growth and cost reduction strategies implemented across all markets "resulted in this significant improvement in profitability in all countries."
Another listed bank, NBM reported a 29 percent growth in the group profit before tax from K19.62 billion to K25.25 billion.
Ecobank, which also has footprints in several other African countries, also reported an increase in post-tax profit by 43 percent from K2.4 billion in 2015 to K3.4 billion.
Looking forward, the banks remain optimistic of further improvements in profitability largely based on the 4.5 percent growth estimate in Gross Domestic Product (GDP) this year.
(Visited 1 times, 1 visits today)
Latest posts by Vanessa Banda
(see all)