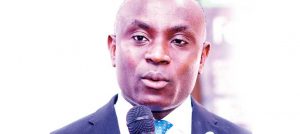 Banks upbeat on economic growth
The Bankers Association of Malawi (Bam) expects the sector to remain resilient if the positives registered in the economy continue in the foreseeable future.
Bam President, Paul Guta, said improvements in inflation and stability of the local currency give room for the financial services sector to tap growth.
Guta said high inflation and loss of value of the local currency last year had a knock-on effect on the bottom line of most players in the sector.
"When interest rates are going down, it is good news for us. We will continue to respond accordingly to the economic fundamentals and we hope they [fundamentals] will remain right and will be sustained going forward," he said.
Individual commercial banks have also expressed optimism with the current trends but have called for consistency in the implementation of fiscal and monetary policies.
FDH Bank Managing Director, Eric Outtarra, who is also Chairperson of the Institute of Bankers, said there is hope for continued economic growth as access to loans will be cheaper.
"The sector is now buoyant. Interest rates are going down and the spread will be beneficial to the general public. This signifies that the Malawi economy is growing," he said.
In an earlier interview, Ecobank Managing Director, Charles Asiedu, said the banking sector supports the regime of low interest rates as it reduces defaults.
For a long time, the tough business environment has been blamed for the slow growth in most of the sectors in the economy.
While the financial services sector remained resilient, at the peak of the economic crisis, the effects began showing in lower than normal bottom lines reported by the players in the industry.
In July this year, the Reserve Bank of Malawi (RBM) reduced its policy rate by 400 basis points to 18 percent from 22 percent.
Commercial banks reacted positively by also reducing their lending rates to an average of 26.5 percent.
Inflation has also been decelerating in the past months, easing to 8.4 percent in September
(Visited 1 times, 1 visits today)
Latest posts by Vanessa Banda
(see all)