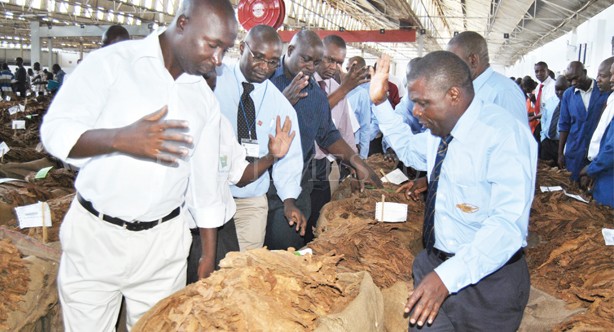 BAT promises to buy more Malawi tobacco
The British American Tobacco (BAT) says it is happy with the Malawi tobacco market and has committed to buy 2,000 tonnes of the country's tobacco in the coming season.
BAT senior officials said this after talks with a delegation from Tobacco Control Commission (TCC) led by its Chief Executive Bruce Munthali in London last week.
In an interview on Sunday, Munthali said BAT is one of Malawi's blue chip customers and buys its tobacco through merchants.
Munthali said BAT is pleased with the Malawi tobacco market hence its commitment for this season.
"The officials said they are happy with our market and they committed to purchase 2,000 tonnes of our tobacco. This is a very good development. They also said as a company they will be looking at increasing cigarette sales in the country.
"As blue chip customers, their purchases are based on good agricultural practices, good labour practices and good environmental management practices," said Munthali.
He further said BAT was happy with the government review of the excise tax for secondary tobacco products.
"All in all, BAT is happy with the current developments. They are looking at Malawi as a one stop shop of tobacco leaf supply," he said.
Munthali said the company has also pledged to support Malawi to improve its communication process within the tobacco industry and also on Corporate Social Responsibility (CSR) programs.
However, Munthali said the company failed to commit itself to help the country in building a cigarette manufacturing company.
"We made a request on the cigarette manufacturing plant, but the officials did not commit to that," he said.
BAT suspended its operations in the country in 2010 and resumed purchases of tobacco at between 1,500 tons and 2,000 tons in 2012.
Latest posts by Vanessa Banda
(see all)