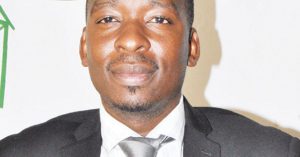 Be patriotic, journos told | The Times Group
By Taonga Sabola:
The county's business and economics journalists have been urged to put their country first by highlighting various investment opportunities so that Malawi attracts more foreign direct investment.
The call was made in Salima District on Saturday during the 2018 Association of Business Journalists (ABJ) annual conference held under the theme 'The Role of Business Journalists in a Recovering Economy'.
Speaking when he officially opened the indaba, Malawi Revue Authority (MRA) Head of Corporate Affairs, Steven Kapoloma, said business journalists have a critical role to play in painting the right picture of Malawi as an investment destination.
"The media, and business journalists in particular, have the power to present to locals and the world various investment opportunities that Malawi possesses. Currently, there is need for productive exploration of mining.

"As locals, we need substantial capital and international investors to fully exploit this sector. Therefore, you have this national duty to invitingly tell the world what Malawi has to nurture the economy to full bloom. Such an approach also applies to sectors of manufacturing, agriculture, education, tourism and hospitality, to mention but a few," Kapoloma said.
He said the government is undertaking several projects to facilitate wide economic activities such as road construction and maintenance, renovation of the electricity infrastructure and providing access to safe and clean water in various communities.
"Investors across the globe can only know about where to fit in our economic environment if Malawi tells its own story realistically. The media is the responsible institution for the nation to achieve this.

"Our country has a One- Stop Centre which provides services required by investors. At the centre, local businesses and international investors are assisted to access necessary incentives. All this process and direction is meant to avail stable earnings to Malawians employed in ventures, uplift communities where the businesses operate and create necessary avenues for tax revenue collection used for national development," Kapoloma said.
The indaba attracted over 30 and economics journalists from both public and private media institutions.
Before the indaba, journalists observed a minute of silence in memory of Professor Matthews Chikaonda, who died in California, United States of America, on Tuesday.
ABJ National Coordinator, Aubrey Mchulu, describes the conference as crucial for the promotion of professionalism among business and economics reporters.
Mchulu underscored the need for business and economics reporters to be knowledgeable on various developments in the economy so that they can effectively communicate the same to Malawians.
"The annual conference provides a unique opportunity through which we interact with technocrats on various issues concerning business and the economy.

" In addition, we conduct a peer review of how we have performed over the last 12 months and strategise on how to face the future," Mchulu said.
The conference was sponsored by MRA, First Capital Bank, Reserve Bank of Malawi, FD Communications and Countrywide Car Hire.
Latest posts by Vanessa Banda
(see all)