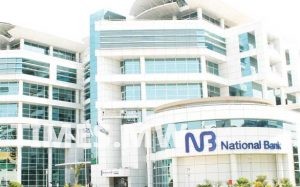 Big banks in mixed fortunes
Two of the country's biggest banks' National Bank of Malawi and Standard Bank have registered mixed fortunes-in profits, in the first six months of the year, their half-year financial results have showed.
National Bank has registered a 22 percent growth in its group pre-tax profit to K14.4 billion by June 30 when compared to the K11.8 billion it registered in the same period last year. Standard Bank, on the other hand, has registered an 11.8 percent decrease on its profit before tax after posting K11.1 billion in the same period, compared to K13.6 billion.
However, both banks indicate that the economic conditions in the country remain a hindrance to growth of the bank business. According to the Standard Bank statement, the ironic increase in prices of goods and services impacted on the banks operating cost by 22 percent, year on year, which resulted in a cost to income ratio of 50 percent up from 46 percent in the previous year.
National Bank, however, laments a subdued demand for lending and related products due to high interest persisting in the market. The development has been attributed to NBM's minimal loans and advances growth of two percent. It further says that NBM continued with deliberate efforts to manage the growth of its lending book as the risk of bad debts increased.
Nevertheless, both banks are predicting continued stability on the money market, especially the exchange rate and recent trends in inflation. "For the remainder of 2017, we expect the improved inflation position to continue; interest rates to remain low and the kwacha to remain stable, however the Malawi economy is still highly vulnerable to external shocks which demands increased local production and diversification," reads the Standard Bank outlook in part.
"Inflation is expected to continue on a downward trajectory that should provide room for a further reduction in interest rates that in turn is expected to spur demand for lending and other related products. The Bank expects an improved operating environment in the second half of the year the down side risk of which remains how the 2017/18 national budget will be implemented," National Bank said.
(Visited 29 times, 29 visits today)
Latest posts by Vanessa Banda
(see all)