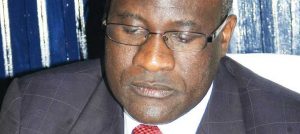 Blackouts slow banking services | The Times Group
Malawi's banking sector has been hit hard by the current electricity crisis, making 2017 a difficult year for most players in the industry.
National Bank of Malawi (NBM) Chief Executive Officer, Macfussy Kawawa, said, due to the power situation, productivity in most companies has gone down, leading to a reduction in the number of people borrowing money from banks.
Kawawa was speaking when the bank hosted a cocktail to engage its clients in the Northern Region.
He said although banks lowered their base lending rates as a reaction to movements in the policy rate, the decisions have not translated to an actual boost in economic activities.
"Most businesses are scaling down operations due to the energy crisis. Our fear is that the situation could remain the same in 2018.
"The year has been quite challenging with mixed developments. We have seen the inflation and interest rates going down, with the exchange rate remaining stable but there has been no meaningful economic activity to write home about. Production has not been on the higher level due to the power situation that we have been experiencing and our customers have been greatly affected," Kawawa said.
He also said the slump in maize prices and pigeon peas on the local market has had a negative impact on the economy.
"The maize export ban was miscalculated and thus led to stockpiling of the commodity because the anticipated shortage of the grain for placing the ban was overestimated.
"Going forward, we need to tread carefully; there is need for flexibility to allow trading of commodities. That way, we will have solutions to a number of problems that we have been facing due to non-trading of commodities," he said.
But Kawawa said NBM will continue to come up with products that meet the needs of its customers, including the recently introduced Mo626 Digital, a user-friendly money application that allows NBM customers to make transaction even across borders.
(Visited 38 times, 38 visits today)
Latest posts by Vanessa Banda
(see all)