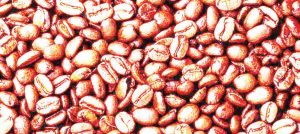 Blame game over cocoa crisis
Ivory Coast's cocoa regulator pointed to speculators and prospects for a glut as the reason for a slump in futures that forced the nation to cut the price it pays farmers. There was something it didn't blame: Itself.
Le Conseil du Cafe-Cacao (CCC) also said a volatile pound and defaults by local exporters contributed to a plunge in international futures.
But there's frustration that the CCC's slow response to the crisis gave speculators more reason to short prices, on expectations that beans would have to be resold at a time the market was forecast to return to surplus.
As London futures tumbled toward the end of last year, many of the hundreds of exporters that had bet on higher prices were forced to default on their contracts.
With fewer buyers, beans started to pile up in the country, helping push prices even lower. The problem left the state facing losses of more than $300 million and prompted it on Thursday to cut the minimum price it pays farmers for the smaller of two annual crops starting next month by 36 percent.
The country first warned about exporter defaults in September. While it deliberated over whether to cancel contracts, money managers began selling, and by early November they were betting on lower London futures for the first time since 2012.
Cocoa futures slipped for a fifth day on Monday, losing 0.7 percent to 1,667 pounds ($2,083) as of 10:18 a.m. in London.
The regulator says coffee is partly to blame. Speculators pulled out of cocoa and bought the other bean due to uncertainty over coffee crops in Brazil, CCC President Lambert Kouassi Konan said in Abidjan Thursday, as he explained to farmers, traders and the media why Ivory Coast lowered the farmgate price.
Shippers, as well as middlemen who benefited from offering growers less than the minimum rate set by the state, are also responsible for the crisis, CCC Managing Director Massandje Toure-Litse said.
The country may have to consider adopting a similar system to that in No. 2 producer Ghana, where a state-controlled board is responsible for buying cocoa from farmers, she said.
(Visited 33 times, 33 visits today)
Latest posts by Vanessa Banda
(see all)