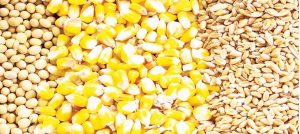 A blame game has ensued between the Malawi Confederation of Chambers of Commerce and Industry (MCCCI) and the government over who is delaying the review of the Seed Act to address some of the challenges farmers are facing to access quality seed.
MCCCI has faulted the Ministry of Agriculture for failing to act on the proposed amendments despite receiving the draft bill seven years ago.
In an interview, MCCCI Chief Executive Officer, who also sits as the Secretary for the Public Private Dialogue Forum, Chancellor Kaferapanjira, alleged that the government, especially officials in the Ministry of Agriculture, has been dilly-dallying on the matter because it benefits from the current situation.
He stressed that this is one of the factors the agriculture sector has failed to grow over the years.
"These people have their own interests. If you import seed, let's say from Zambia, the current law requires you to have it tested and that process should take not less than three years and that is one of the provisions we are querying because this is preventing the sector from growing at a faster pace," Kaferapanjira said.
He said that officials in the Ministry of Agriculture receive bribes from people who want to import seeds from neighbouring countries to allow them to grow such seeds on a large scale in the first year of importation.
He added: "This has been discussed for a very long time at the Public Private Dialogue Forum and the Ministry has been the one delaying it."
Principle Secretary in the Ministry of Agriculture, Grey Nyandule Phiri, shoved the blame to all stakeholders in the process, stressing it is the stakeholders that have delayed the process.
"It is not the government that delays most of these processes, specifically the Seed Act. We could have passed this as government but the stakeholders keep on pulling us left and right. Just last month, they stopped us from presenting the seed policy, claiming that there were some issues that needed to be scrutinised," Phiri said.
He added that the ministry is waiting for the seed policy to be finalised to align the Seed Bill to the policy and that the processes are running at the moment.
(Visited 34 times, 22 visits today)
Latest posts by Vanessa Banda
(see all)