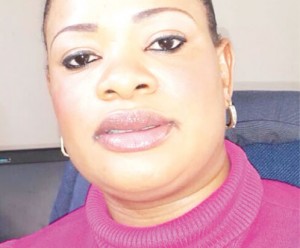 Blantyre Water Board cuts connection fees by 25%
In a bid to increase access to potable water by residents and improve sanitation, Blantyre Water Board (BWB) has launched a promotion called Mpope Mpope through which it has reduced the cost of new water connections by 25 percent in addition to a flexible payment plan.
BWB Public Affairs Officer, Priscilla Mateyu, said the promotion is designed to give an opportunity to existing landlords and potential developers to access water connections at an affordable and flexible cost.
She said the offer removes the burden of potential customers having to pay the full cost of connection by offering a 25 percent discount if the customer is paying cash up front and a sixth month repayment plan with just a 25 percent deposit if paying in installments.
"This offer is historically the first of its kind by Blantyre Water Board and underscores our commitment to serve residents of Blantyre with clean, potable water," said Mateyu.
She said overall, the offer will help improve general sanitation and hygiene among residents in Blantyre.
The offer, she said, applies to domestic consumers and not commercial customers.
Mateyu said current cost of new water connection is at a minimum of over K42, 000 but that through the promotion, BWB is offering the same at a minimum of K20, 000.
She said once a customer applies and makes payment as required, water will be connected at their premises within one month.
"This offer makes our service more affordable than ever. It also signifies the improvements achieved by BWB on efficiency as we have reduced the turnaround times for new connections," she said. The promotion runs from May to July 2015.
BWB has 45, 000 customers and the promotions targets 6000 new connections. Currently, the board is upgrading its production capacity from 78,000 to 96000 cubic metres with three additional reservoirs already constructed at Kameza, Soche and Chigumula.
"The upgrading of the production capacity means that the board will be able to meet the current demand," said Mateyu.
(Visited 8 times, 8 visits today)
Latest posts by Vanessa Banda
(see all)