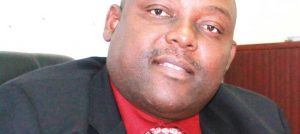 Blantyre Water Board, Jica renew pact
Blantyre Water Board (BWB) and Japan International Cooperation Agency (Jica) have renewed a volunteer partnership programme in areas of water leakage detection, planning, public relations and revenue collection.
The pact entails that Jica through Yokohama City will be sending volunteers to BWB in the next three years to assist the utility in leakage detection, mapping, public relations and revenue collection.
According to BWB acting Chief Executive Officer, Henry Bakuwa, expectations are high that leakages are dealt with in a bid to maximise revenue, nevertheless boost the image of the board.
"We have had challenges in dealing with water leakage, maximising revenue and this is where these volunteers will help. Of course, since the pact was first signed in 2009, there has been an improvement in the way we do business," Bakuwa said.
He said the pact is a major breakthrough because BWB will not spend anything on any workforce from Yokohama City.
First three volunteers completed their assignments two years ago followed by the other six in 2015 and 2016 respectively.
In her remarks, Jica Director of Training Programme Kyoko Okubo said the organisation will ensure that BWB is in a position to deal with water challenges which deprive various sectors.
"Some Malawians in water utility sector have also benefited from a training course on African Region Urban Waterworks Engineering offered by Jica," said Okubo.
Two mon ths ago, the government and BWB asked for Indian firms to apply for prequalification of contractors for construction of a new water source.
This was after Parliament allowed government to borrow such funds from Exim Bank to finance the project as a solution to the water problems.
The new water source project has since received finances under what is called Line of Credit (LOC) of Export-Import (Exim) Bank of India at a cost of $23.50 million.
(Visited 11 times, 11 visits today)
Latest posts by Vanessa Banda
(see all)