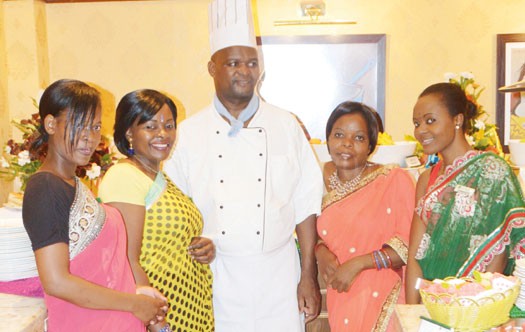 Bombay 'Blues' at Mt Soche's Picasso
Bombay 'Blues' at Mt Soche's Picasso
Thursday lunches at Sunbird Mount Soche Hotel's Picasso restaurant have turned oriental. Due to customer demand, the restaurant has dedicated the mid-day meals at the restaurant every Thursday to special Indian meals in what has been dubbed "Bombay Blues".
Served by lady waiters clad in India's traditional attire the Sari, Picasso's atmosphere and aroma completely turns Tandoori with customers of both Indian and international origin.
The menu boasts of authentic Indian cuisine that includes meals made from original ingredients and recipes served this delicious chapatti complete with kebabs.
Sunbird public relations officer Akossa Mphepo said the hotel has introduced the Bombay Blues following customer demand.
"We always strive to be responsive to customer needs and this is an example of how our customers' needs influence everything that we do," said Mphepo.
She said people from all parts of the world, including Malawians, are welcome to the Thursday lunches to taste one of the exotic cuisines available at Mount Soche and all other hotels units for Sunbird.
One of the customers Sitha Inpabalan hailed Mount Soche for introducing special Indian meals at the hotel.
"This is a brilliant idea which should be supported," said Inpabalani.
Latest posts by Vanessa Banda
(see all)