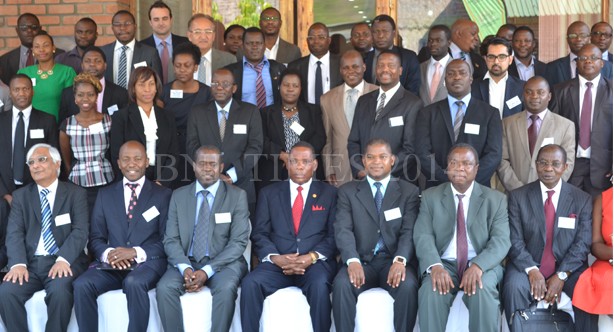 Borrow a leaf from Mauritius, Malawi told
Mauritian economic expert has urged Malawi to borrow a leaf from his country's experience if it is to achieve inclusive sustainable economic growth.
The expert, Nikhil Treebhoohun, was speaking in Mangochi on Friday when he delivered a keynote address during the 2014 Economics Association of Malawi (Ecama) Annual Conference.
Treebhoohun, who is Oxford International Consultants Chairman said what is critical is for a country to have a clear shared vision and for the people to be determined to move from poverty to prosperity.
He said in 1961, economist James Meade described Mauritius as a doomed state which had a very high population growth and over relied on sugar for its exports.
Treebhoohun said at independence in 1968, Mauritius had a GDP per capita of US$400.
"Just like Malawi which heavily relies on tobacco, Mauritius heavily relied on sugar at that time.
"Today we have a GDP per capita of US$9,000 and we have managed to diversify our economy," said Treebhoohun.
He said over the years, Mauritius has managed to diversify its economy to an extent that sugar has seen its contribution moving from 98 percent to just 2 percent as other sectors such as financial services; manufacturing, tourism and IT have sprouted.
"What is needed is strategic planning and implementation. There is also a need to develop the right type of institutions. Institutions that have the right people working in them.
"The political leadership needs to appreciate what is in the best interest of the country and the people and put in place the right strategies to achieve that," he said.
Minister of Industry and Trade Joseph Mwanamvekha asked how Mauritius has managed to sustain its growth path despite changes in political leadership.
Mwanamvekha argued that experience in Malawi has shown that almost every new government comes up with its own economic agenda which could be different from the previous one.
Latest posts by Vanessa Banda
(see all)